'The Originals' Spinoff Spoilers: How Will Rebekah Leave Mystic Falls To Join Klaus And Elijah In New Orleans?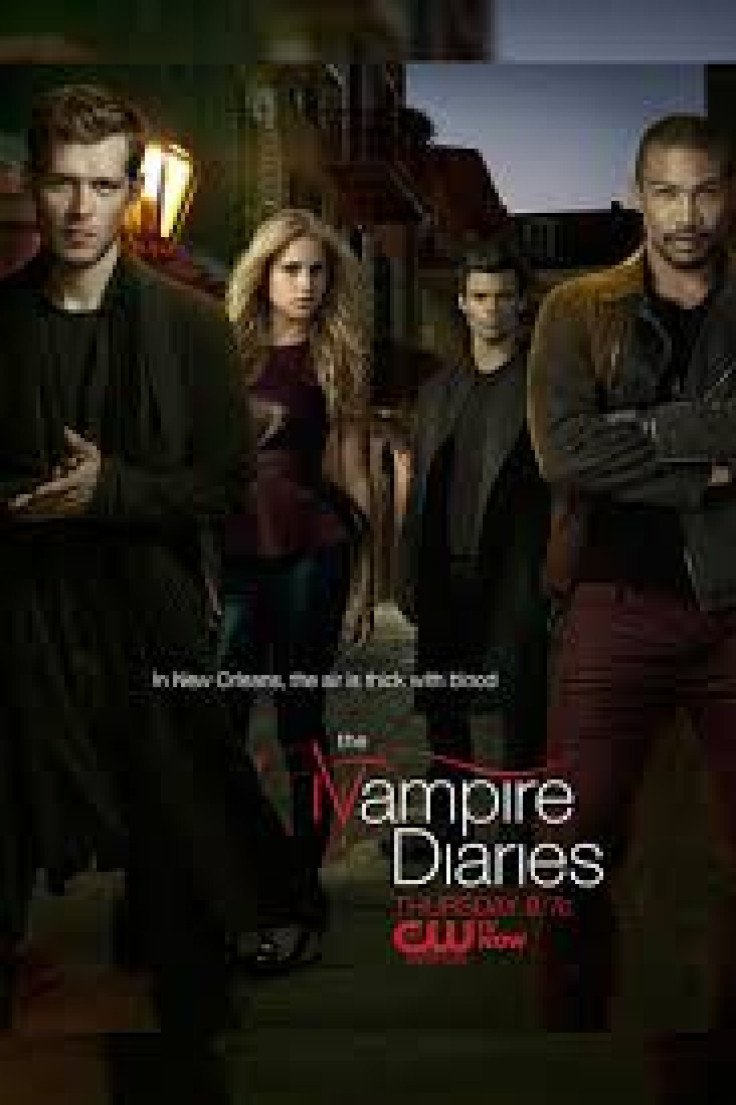 "The Vampire Diaries" may have ended its fourth season on Thursday night, but fans of the hit CW series aren't weeping. The Nina Dobrev and Ian Somerhalder lead show is set to return in the fall along with "The Originals" spinoff series.
"The Originals" aired its backdoor pilot during the fourth season of "The Vampire Diaries," and was picked up for Tuesday nights at 8 p.m. in the fall. So, what can fans expect when it airs? Some good ol' fashion family drama!
Original vampires Klaus (Joseph Morgan) and Elijah (Daniel Gillies) are all set to make the transition to New Orleans come the fall, but one character's crossover remains a mystery – Rebekah (Claire Holt)! Holt signed on for the spinoff series in February, but the season 4 finale of "The Vampire Diaries" didn't set her up for the transition.
Earlier this season Klaus' move to New Orleans was made clear, with the bad boy even taking the time to say goodbye to Caroline during episode 23, "Graduation." ("He's your first love," Klaus says to Caroline of Tyler. "I intend to be your last. However long it takes." Fingers crossed she goes with him one day!) Elijah also left, bidding adieu to a possible life with Katherine for the chance to reunite his family with Klaus. However, Rebekah never made it clear that she was leaving Mystic Falls to live with her brothers.
In the season finale of "The Vampire Diaries," fans watched Rebekah and Matt make plans to head off to travel the world post-graduation. The pair talked of visiting places like Italy … but New Orleans was never brought up. So, how will Rebekah end up leaving Mystic Falls? Even Claire Holt doesn't know!
"Actually, you know, I don't know what's going to lead her to New Orleans," the actress told the Huffington Post. "That hasn't really been discussed yet. I think we'll learn at the beginning of the next season how Rebekah makes the transition to the new show."
Rebekah hasn't always had it easy with her brothers, especially Klaus. When Rebekah does make the move the reason behind her decision will definitely be a major plot point
"She's always been loyal to Klaus and she values family above all else, and I think it's a really hard one for her because she has been betrayed by him, she is disappointed in him and is hurting still," explained Holt. "The journey in this pilot will revolve around her decision to follow him, help him and remain loyal to the family or leave them behind."
As for Matt? Holt previously told the Hollywood Reporter that she likes the growth that her character has shown with Matt and hopes that "The Originals" will be able to continue exploring that side of her.
You can catch "The Originals" when it premieres in the fall at 8 p.m. on Tuesdays on the CW.
© Copyright IBTimes 2023. All rights reserved.
FOLLOW MORE IBT NEWS ON THE BELOW CHANNELS