'The Originals' Spoilers: Executive Producer Julie Plec Teases Hope For Caroline And Klaus Romance, Hayley's Role In 'Vampire Diaries' Spinoff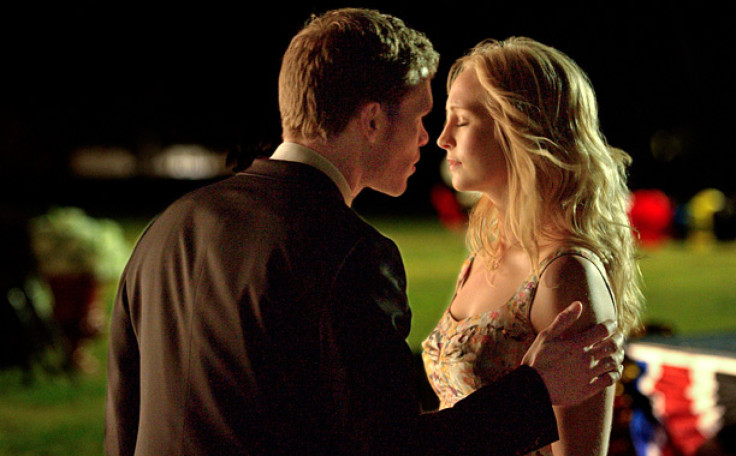 "Vampire Diaries" fans were on the edge of their seats during the Q&A session with executive producer Julie Plec at the 2013 ATX Television Festival. As season four ends with serious amount of drama and a new spinoff series planned for this fall, there was an endless number of hands raised to ask questions.
During the Q&A, the International Business Times asked Plec her thoughts on the "Klaroline" relationship (Klaus and Caroline) and how Klaus' baby drama with Hayley will play a factor in his love life.
According to Plec, the crew at the "Vampire Diaries" knew they were going to give Caroline a "young, bright eyed girl," a "moment" with Klaus, who is an "old seasoned vampire."
"It was something that we thought was very interesting for Klaus -- who had been sort of dispassionate about anybody else -- to connect with this random person for no apparent reason," the executive producer explained. However, they didn't realize what they truly had until they saw the scene in season three, during which Klaus comes to give her his blood. "When we saw it put together for the first time all of us were like, 'Holy s--t, that's good,'" Plec said, laughing. "He's the villain. So how do you continue to love this connection that these two have that works so powerfully without compromising the villainy of a hideous and hateful … and delightful character."
There were obviously a lot of obstacles in Klaroline's way -- like him murdering the mayor, Caroline's boyfriend's mother. "We knew in these four years that Caroline could never," Plec continued about Klaus' loathsome qualities. But fortunately she left fans with hope for the future -- I mean, Klaus did tell Caroline that he plans to be her last love in the season four finale of "Vampire Diaries."
"There is something so magical between them that I would say is definitely not the end of that journey," she concluded on the topic of the couple.
As for Hayley being a threat to Klaus' love life (with Caroline or others) when "The Originals" premieres in the fall? Plec reassured fans Hayley is "by no means the Cinderella in the Klaus love story."
"Hayley is a girl who is pretty tough, fiery, independent spirit. A survivor in her own right who got drunk, had sex and got knocked up," Plec said of the character. "So she's going to have her own journey. She's not really meant to sort of be a threat to Klaus' love life. If anything, she is sort of the portal into his redemption -- one would hope."
© Copyright IBTimes 2022. All rights reserved.
FOLLOW MORE IBT NEWS ON THE BELOW CHANNELS