'Orphan Black' Season 4 Spoilers: Is That Major Character Really Dead? EP Teases Her Future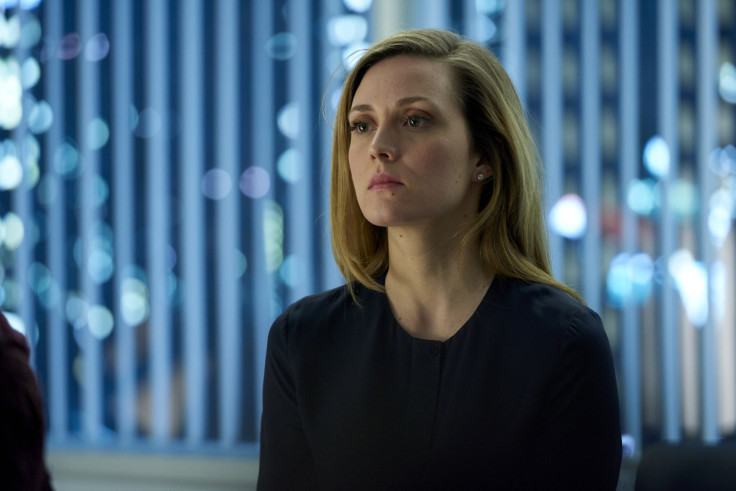 Fans knew to expect death in the "Orphan Black" Season 3 finale, but one loss hit viewers particularly hard. Delphine (Evelyne Brochu) was shot in a parking garage after killing Nealon (Tom McCamus), who revealed himself as a neolutionist.
Brochu has been on BBC America's clone drama since Season 1, so the death shocked fans, particularly after the death of Paul (Dylan Bruce), another longtime cast member. However, viewers also know to be suspicious of finale deaths. Season 1 showed what appeared to be the death of Helena (Tatiana Maslany), but the Season 2 premiere revealed that she had miraculously survived being shot. Can Delphine do the same?
Executive producers John Fawcett and Graeme Manson wouldn't confirm Delphine's death. When asked directly if she survived, Manson told TV Line, "I don't know. Did you see her die?"
Fawcett also avoided a similar question, but his response seemed less hopeful. "Well, you know, I know this will be upsetting to many fans but the story in our minds has always been a tragic love story," Fawcett told Entertainment Weekly. "Listen, I didn't want to say one way or the other. For us, I believe this is a horrible thing that had to happen."
It's all about Delphine's love Cosima (also played by Tatiana Maslany), according to Fawcett. Delphine had to get shot in order to propel the clone scientist's plot. "And I know that it's hard, and I know that it's emotional and...there are going to be a lot of people out there going 'WHY?!?' " Fawcett added. "But trust me, this was a necessary move to make. And its necessary in Cosima's story and it's necessary going forward in subsequent seasons—in Season 4 and Season 5."
Even if Delphine is dead, that doesn't mean it has to be the end of her "Orphan Black" appearances. "I'd love to see her somehow," Manson told the Hollywood Reporter. "But the story is going to have to dictate it, and all of the other elements will have to come together. We'd love to, but there has to be a great story reason."
"Orphan Black" Season 4 will premiere on BBC America in 2016. Do you think Delphine is dead or alive? Sound off in the comments section below!
© Copyright IBTimes 2023. All rights reserved.