Oscar Genre Bias: Why Sci-Fi, Foreign Films And Horror Movies Never Get Best Picture Nominations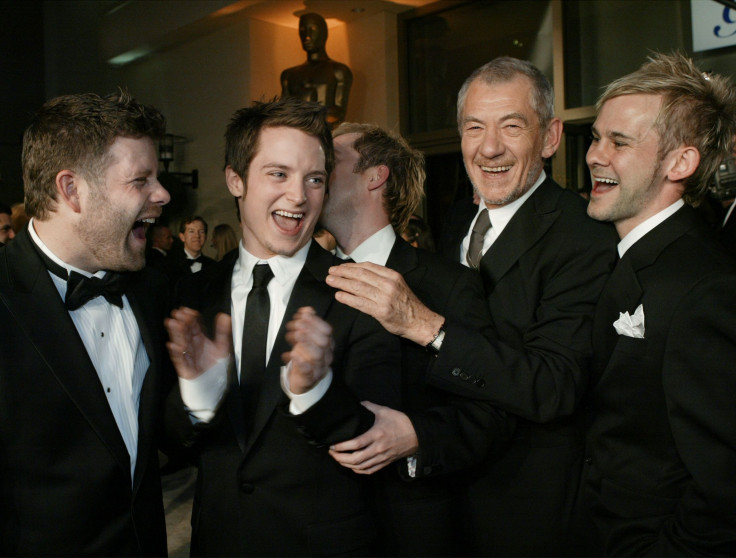 Some genres get no love from the Oscars. While "Gravity" did not win a best picture Oscar, it at least was nominated for 10 Academy Awards and won seven -- including for best director. For sci-fi, that was an exception to the rule as the genre rarely receives Oscar nominations for best picture. The same can be said for other genres such as comedies, horror and fantasy.
It's no surprise that the Oscars favor dramas. Looking at the 2015 Oscar nominees for best picture, only "Birdman" and "The Grand Budapest Hotel" combine genres, but could still be considered dramas. The two films have comedic elements, and "Budapest" adds some adventure to the mix, which is a rarity for best picture nominees. The rest of the nominees fall into the typical categories the Oscars love, including biopics ("American Sniper," The Imitation Game," "The Theory of Everything" and "Selma") and serious dramas ("Boyhood").
AMC's Filmsite has a great breakdown of the Oscar genre bias. While many movies can be considered "dramedys," the same can't be said for other genres like horror, fantasy, action and sci-fi. Big budget blockbusters also have a hard time winning a big picture.
Looking at recent Oscar nominees, "The Dark Knight," which was a rare film that was a critical success and the biggest movie of 2008, was not nominated for any major awards other than best supporting actor. Heath Ledger won the Oscar posthumously. The 2009 Oscars was the last one to feature five nominees. The Academy of Motion Picture Arts and Sciences increased the number of nominees to 10, perhaps in an effort to nominate more recognizable films and boost ratings for ABC.
Of recent best picture winners, only "Argo" and "The Departed" are exceptions to the Oscar genre bias rule and expanding the best-picture nominations field has propmted an increase in nominations for all genres. "Hugo," "Inception," "Avatar," "District 9," "Up," "Toy Story 3" and "Django Unchained" have all received best picture nominations, but have not won.
There has only been one science-fiction or fantasy movie to win a best picture Oscar and that was "Lord of the Rings: The Return of the King." "2001: A Space Odyssey," "E.T.: The Extra-Terrestrial," "Star Wars" and "Blade Runner" are just a few examples of sci-fi and fantasy movies that weren't nominated. "A Clockwork Orange" was nominated for best picture, but did not win.
Until "The Silence of the Lambs," no horror movie ever won a best picture Oscar. "The Exorcist" was nominated for a best picture in 1974, but movies like "The Shining," "Psycho," "Alien," "The Omen" and "Rosemary's Baby" were not nominated.
While those genres may be recognized by the Oscars, that's nothing compared to foreign films. Only three foreign films, excluding U.K. productions, have been nominated for a best picture Oscar. "Life is Beautiful," "Crouching Tiger, Hidden Dragon" and "Amour" were all nominated for best picture. "The Artist,"which won best picture in 2011, is a tricky one since it was a French production but was also a silent film.
Looking at this year's nominees, the Oscar genre snub remains alive and well.
© Copyright IBTimes 2022. All rights reserved.
FOLLOW MORE IBT NEWS ON THE BELOW CHANNELS