Oscar Winner Julianne Moore Has High Praise For 'Still Alice' Co-Star Kristen Stewart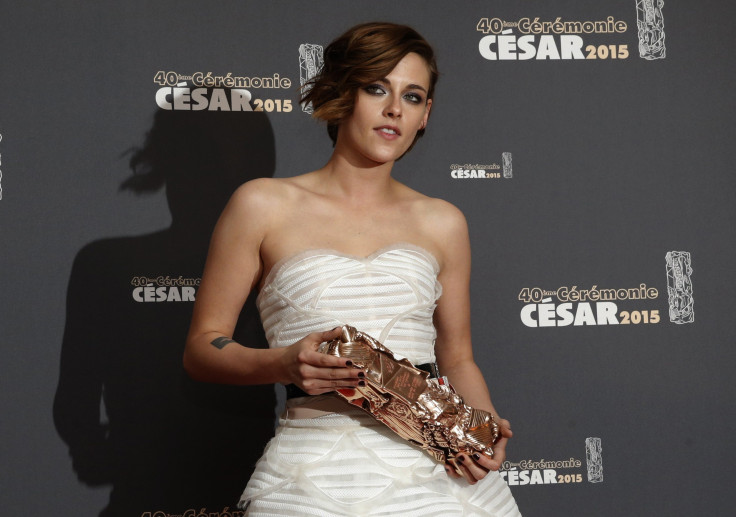 Actress Julianne Moore, who worked with "Twilight" actress Kristen Stewart in the movie "Still Alice," is all praises for her. She calls Stewart an "extraordinary" actress with a "major talent."
Moore won the Best Actress Oscar for her role in "Still Alice," where she plays a woman suffering from Alzheimer's disease. She talked to IndieWire about her Stewart and said that she always knew Stewart "was going to be a big star." The 54-year-old actress told the publication that she has known Stewart since the actress was a child.
"So she made a movie with my husband when she was 12, and I can remember when he was casting it, and he's like, 'This is the girl I want to work with. This girl is extraordinary'." Moore told IndieWire. Her husband was also sure that Stewart was "going to be a huge star" and a major talent. Moore said she did not have any doubt about Stewart's talent and "always knew how special she was."
Moore said that it was a pleasure to work with Stewart and she was amazed that the actress has "got that enormous reserve of emotion." She also praised Stewart's acting skills and said she was amazed by the tremendous amount of passion and emotion that Stewart puts into a role. For Moore, it was a "joy to sit there and watch" Stewart act.
Though Stewart is just 25, Moore feels that she has a "remarkable degree of maturity and compassion." She talked about a particular scene in "Still Alice," where Stewart is on a computer and registering what her mother Alice (played by Moore) is doing. Moore said she was "just stunned by the amount of compassion in her performance" and thought it was "really, really beautiful."
Stewart has also garnered great reviews from critics for her role in "Still Alice." Bruce R. Miller from the Sioux City Journal wrote that he found "Kristen Stewart, in particular, quite good" in the movie. "Still Alice" was released Dec. 5 and is now available on DVD.
For any questions/comments on the article, contact the writer at: n.tewari@ibtimes.com.au
© Copyright IBTimes 2022. All rights reserved.
FOLLOW MORE IBT NEWS ON THE BELOW CHANNELS