Oscars 2015 Host Neil Patrick Harris Teams Up With 'Let It Go' Writers, Special Guests, For Academy Awards Performance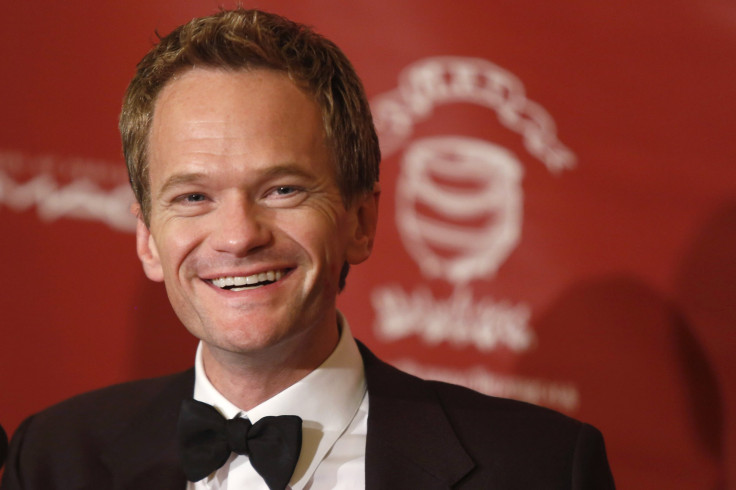 Oscar viewers better bundle up, because according to reports the 87th Annual Academy Awards is going to be quite chilly! In fact, the 2015 award show may even leave viewers and attendees with goosebumps as the show's host, Neil Patrick Harris, performs an original number created by the masterminds behind the hit Disney "Frozen" tune, "Let It Go."
Producers Craig Zadan ("Chicago") and Neil Meron ("Hairspray") revealed the exciting news on Tuesday that the Oscar-winning couple, Kristen Anderson-Lopez and Robert Lopez, would be whipping up something magical for Harris to belt out during the prestigious award show.
"We are happy to announce [they] have joined our creative fray. What they're doing, I am not at liberty to say," Harris teased on Twitter through a 30-second video. "But I can tell you that it won't be a song called 'Let It O,' with a big, giant Swarovski crystal O in the background," he quipped.
All jokes aside, what we do know about this top-secret Oscar performance is that Harris' upcoming routine, titled "Moving Pictures," has been described as "an original multimedia musical sequence." In a statement the duo spoke about their excitement to be involved in the creation of the first original song created solely for the Academy Awards.
"We love the Oscars and have always been huge Neil Patrick Harris fans, so when he asked us to write him a song for this year's show we said, 'Yes!' before he could finish the sentence – it's possible he may have been asking us for something else," the duo said in a statement. "We are having so much fun collaborating and have even enjoyed weaving our experience as Oscar nominees into the song."
The couple won Best Original Song for the wildly popular tune "Let It Go" at the 2014 Academy Awards.
"On the heels of the international success of last year's 'Frozen' and their Oscar for 'Let It Go,' we couldn't be happier to have Kristen and Bobby Lopez write an incredibly special song for Neil Patrick Harris and special guests to perform this year on the Oscar stage," Zadan and Meron gushed in a statement. "YouTube, get ready!"
Oh, we are!
What do you think Harris has up his sleeve for the 2015 Oscars? Sound off in the comments section below with your theories and make sure to tune into the 87th Annual Academy Awards at the Dolby Theater in Hollywood on Sunday, Feb. 22., on ABC at 7 p.m. EST.
© Copyright IBTimes 2023. All rights reserved.