Oscars 2015: What Is The Difference Between Sound Mixing And Sound Editing At The Academy Awards?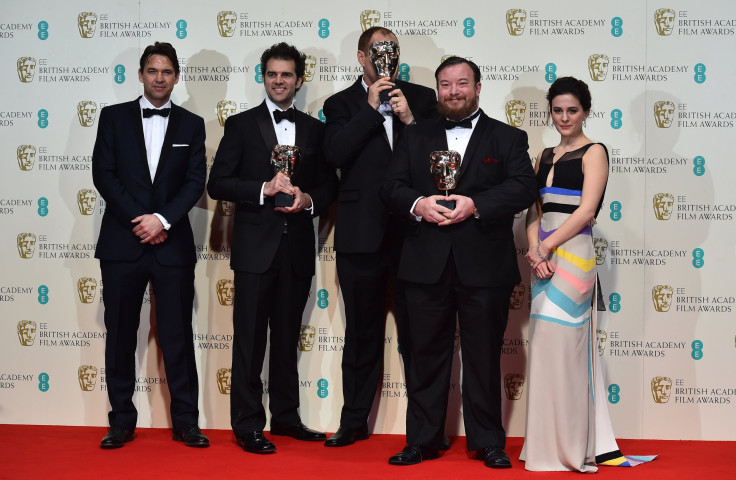 The Oscars are almost here and the eyes of millions will be on Hollywood as it honors the year's best in movies. There are over 24 categories at the 87th Academy Awards, but some categories might confuse fans watching the television broadcast. One of the most common questions – what is the difference between the awards for best sound editing and best sound mixing?
The nominees for the two confounding categories often overlap, but there is a distinction to be drawn between the two awards. Sound editing refers to the creation of all the sound elements, besides music, included in the movie. This includes sound effects, ADR and dialogue recorded on set, among other things. Sound Mixing refers to, well, the mixing of those elements to achieve the proper balance between music, dialogue, sound effects and any other elements.
"One way of thinking about it is kind of like an orchestra, where you'll have the composer composing the symphony and then a conductor saying, 'More flutes here', and that's very much what mixing is—it's like conducting," sound editor Erik Aadahl explained to Deadline Hollywood in 2013.
This explains why in 2015, "Whiplash" – a film with marvelous sound mixing, but few element that were not recorded live on set – is nominated for Best Sound Mixing, but not Best Sound Editing. It also might explain why "The Hobbit: The Battle of Five Armies" – which featured countless sound effects – is nominated for Best Sound Editing, but not Best Sound Mixing.
This year the films "Unbroken," "Birdman," "Interstellar" and "American Sniper" are nominated in both categories.
Who will win the coveted 2015 Academy Awards? Fans will have to watch Sunday to find out. The Oscars begin at 8:30 p.m. EST on ABC with the Red Carpet coverage beginning at 5:30 p.m. EST.
UPDATE:
At the 2015 Oscars Sunday night, "Whiplash" took home the award for best sound mixing, while "American Sniper" won for best sound editing.
© Copyright IBTimes 2022. All rights reserved.
FOLLOW MORE IBT NEWS ON THE BELOW CHANNELS