Oscars 2016: The Top 10 Films The 88th Academy Awards Snubbed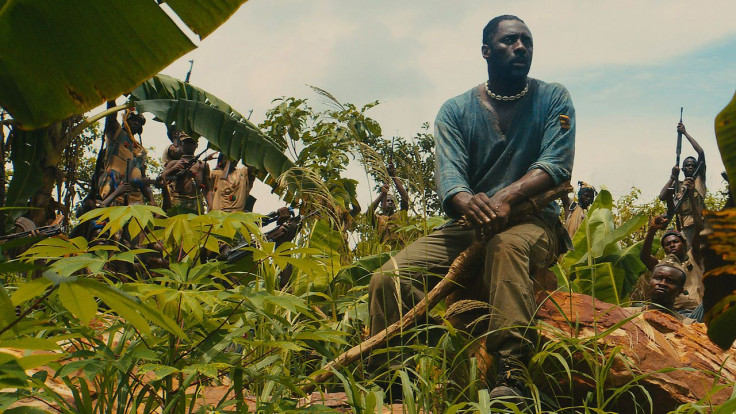 The Oscars are just around the corner on Feb. 28, but with frustratingly few slots for nominees in the award show's limited categories, the academy has yet again overlooked some of the year's best and most innovative movies, not to mention the glaring lack of diversity in the 2016 nominees. From blatant snubs, to films too daring for academy voters, there is a long list of movies deserving of recognition that failed to gain a single nomination – even in technical categories.
Here, in no particular order, are the top 10 movies – since the last Academy Awards – that the Oscars forgot. Think of it as the island of misfit movies:
"Beasts of No Nation"
Idris Elba was trending on Twitter when fans learned the academy had snubbed his frightening performance as the Commandant in Netflix's child soldier drama, "Beasts of No Nation." The truth is, Elba's performance was far from the only snub, as Hollywood has been reluctant to embrace streaming. Both director Cary Fukunaga, who gave Africa (the movie did not specify a specific country, but it was filmed in Ghana) the same surreal treatment he gave the Louisiana bayou in "True Detective," and Abraham Attah, who along with Jacob Tremblay in "Room" made 2015 the year of great child acting performances, deserved more recognition. "Beasts of No Nation" was often disturbingly hard to watch, but undeniably moving. Elba's Commandant rallying his child army to take a bridge in the heat of battle may be the scene of the year.
Watch the trailer for "Beasts of No Nation" below:
"Tangerine"
"Tangerine," the story of a transgender sex worker who, fresh out of prison, discovers her pimp boyfriend has been cheating on her, was shot entirely on an iPhone and stars an actual transgender actress and former sex worker. Filmmaking does not get more grass roots. The result is one of the most visceral, naturalistic and relevant comedies of the year. While the plot can sometimes meander, the film's characters are always captivating, especially Sin-Dee, played by Kitana Kiki Rodriguez in a performance that did not get nearly the attention it deserved.
Watch the trailer for "Tangerine" below:
"It Follows"
Horror has always had a tough go of things at the Oscars. But with more than eight nominees this year and as many as 10 possible, perhaps a spot should have been saved for "It Follows," the most inventive scary movie in years. David Robert Mitchell's supernatural thriller follows a group of high school kids plagued by a sexually transmitted demon. It sounds farfetched, but Mitchell expertly sets up the skin-crawling premise, all but teaching the audience to obsess over his characters' backgrounds – is "it" following them? – before sitting back and letting the dread sink in.
Watch the trailer for "It Follows" below:
"The End of the Tour"
Movie fans have watched more than a few comedic actors successfully try their hand at drama over the past few years – Steve Carell, Jim Carrey, Jonah Hill – but Jason Segel's turn as beloved author David Foster Wallace is one of the more surprising takes. Wallace is revered by his fans, and playing a real person carries added pressure, but that is part of what makes Segel's performance so impressive. The actor embodies not just the look and the mannerisms of the "Infinite Jest" writer, but his troubled psychology as well. Plus, his chemistry with Jesse Eisenberg, who plays a journalist, David Lipsky, who accompanied Wallace on the "Infinite Jest" book tour, is mesmerizing. That is fortunate, since the entire more or less consists of the pair talking in Wallace's car.
Watch the trailer for "The End of the Tour" below:
"The Diary of a Teenage Girl"
So often when movies try to depict teen girls growing into their sexuality, they lean on well-worn stereotypes of lost innocence and purity or, worse, play into male fantasies of confidently naughty girls-next-door. That Bel Powley owns her sexuality without fear, while still falling victim to the growing pains of newfound maturity, makes Marielle Heller's coming-of-age drama revolutionary. Powley easily could have been in Best Actress contention had the movie's daring subject matter not scared away so many moviegoers. Plus, "The Diary of a Teenage Girl" also sports Kristen Wiig's most nuanced dramatic performance to date.
Watch the trailer for "The Diary of a Teenage Girl" below:
"Dope"
Last year's Sundance darling, along with bigger name films like "Straight Outta Compton" and "Creed," would have been a welcome display of racial diversity at the Oscars. Instead, "Dope" went unsung with both audiences and awards voters. Shameik Moore plays college-bound high school senior Malcolm, who gets mistakenly wrapped up in a drug deal gone bad that upends stereotype and social expectation, while staying funny every step of the way. Rick Famuyiwa's film deserved better box office and at least more serious consideration in the awards season race.
Watch the trailer for "Dope" below:
"Mississippi Grind"
Ben Mendelsohn is a far too underrated, veteran character actor. Ryan Reynolds is a bona fide movie star. Both are on top of their game in Ryan Fleck and Anna Boden's road movie about a down-on-his-luck gambling addict (Mendelsohn) who enlists a young poker player to be his lucky charm. Like the previously mentioned "The End of the Tour," the movie's plot drifts along somewhat aimlessly at times. As in "The End of the Tour" though, the leads' brilliant, naturalistic performances, especially Mendelsohn's', never lose your interest.
Watch the trailer for "Mississippi Grind" below:
"Seymour: An Introduction"
Ethan Hawke, one of the stars of 2015 Oscars favorite "Boyhood," stepped behind the camera to direct this documentary about pianist Seymour Bernstein. While that may not be the juiciest logline of all time, Hawke's doc, which centers on Bernstein's decision years ago to quit performing in favor of teaching, is a beautiful exploration in what it means to be an artist. The film has a perfect 100 percent "fresh" rating on review aggregate site Rotten Tomatoes. It deserves it.
Watch the trailer for "Seymour: An Introduction":
"White God"
When the trailer for this Hungarian art film dropped, it was hard to believe it was not a comedy. However, Kornél Mundruczó's movie's dogs-band-together-to-strike-back premise instead goes for relentless intensity. Somehow, it pulls it off. "White Dog" is a marvel of metaphor and gory madness. It also manages to make it feel as if its canine cast is delivering dramatic performances without the aid of talking dog tricks or slapstick physical routines. "White God" may bite off more than it, or its dozens of dogs, can chew with its audacious allegory, but it is still an immensely gripping ride.
Watch the trailer for "White God" below:
"Cobain: Montage of Heck"
"Amy" stole this Kurt Cobain doc's thunder in the world of critically acclaimed music documentaries and, frankly, rightly so — "Amy" is the deserved favorite to win Best Documentary at the Oscars. However, "Montage of Heck" was leagues more experimental, attempting the difficult task of making you actually feel the Nirvana frontman's pain — Cobain committed suicide in 1994. Director Brett Morgen sometimes lets the film get lost in its own ambition, but that ambition is still a marvel to behold, especially in two haunting animated sequences, narrated by Cobain himself.
Watch the trailer for "Cobain: Montage of Heck" below:
Did any of your favorite movies from the last year miss the cut? Tweet your thoughts to @Ja9GarofaloTV.
FOR FREE to continue reading
✔️ Unlock the full content of International Business Times UK for free
offer available for a limited time only
✔️ Easily manage your Newsletters subscriptions and save your favourite articles
✔️ No payment method required
Already have an account?
Log in
© Copyright IBTimes 2023. All rights reserved.