Who Are The OtterBox Power Swap Xbox Rechargeable Batteries For?
The OtterBox Power Swap Xbox rechargeable batteries are ideal for any Xbox gamer or PC gamer that uses an Xbox controller
The Power Swap kit includes two rechargeable batteries, meaning you'll never run out of juice
The Power Swap kit comes with a cage for both an Xbox One controller and an Xbox Series X|S controller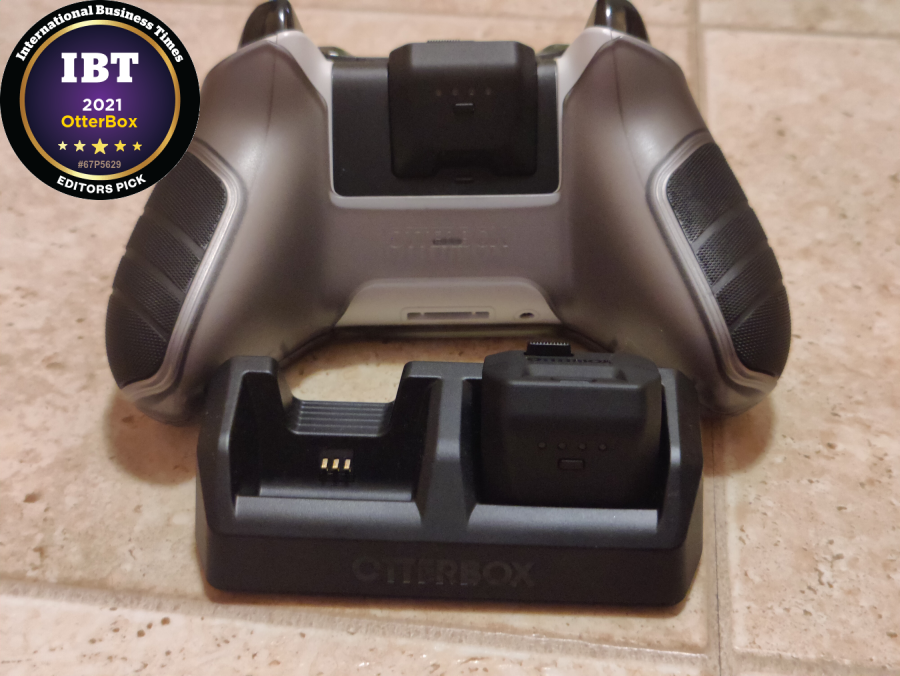 Xbox controllers are pretty much the last major game controllers that still use batteries instead of having a built-in rechargeable battery. That was the opening company OtterBox saw when looking to pivot into the gaming hardware space, which resulted in the OtterBox Power Swap Xbox rechargeable battery kit. This kit is a great way to enjoy using an Xbox controller without the worry of batteries.
Easy Installation
Surprisingly, the OtterBox Power Swap rechargeable battery kit does require some very minor installation. Unlike other rechargeable batteries I've used with Xbox controllers that just slot into the battery compartment, the Power Swap batteries use a sort of plastic cage to hold them in. This cage is what is popped into the battery compartment of the controller, and has a surprising feature we'll get to later.
Once the cage is in place, all that is needed is to slot one of the two batteries into it. This is easy to do, and the battery holds tightly once inserted. To remove the battery, simply press the button on the top of the battery and it will pop right out. The cage in the battery compartment can also be easily removed for use with another controller if wanted. What's nice is that the Power Swap kit includes a cage for Xbox One controllers and one for Xbox Series X|S controllers, as they have slightly different designs.
As for the Power Swap battery charger dock, this just needs to be plugged in via a USB-C cable. To recharge a battery, simply drop it into one of the two slots on the dock. The lights on the battery will indicate when it is ready to be used again.
Easy Use
The OtterBox Power Swap rechargeable battery kit couldn't be easier to use. When a battery is fully charged, the LED lights on it will be glowing a bright green. Once ready to go, simply drop the battery into the back of an Xbox controller with the Power Swap cage installed. The controller will work like it has normal batteries in it without any issue. No need to sync anything or worry about your controller getting disconnected.
Speaking of disconnecting controllers, the Power Swap cage has a special feature installed. It has its own battery power, and can keep a controller alive for about 30 seconds. That means if a battery dies when playing an online game or in the middle of a tough fight, there's still some time to get the second battery in before the controller actually runs out of power, dies and interrupts play. It also means swapping between the two batteries doesn't interrupt play either.
There are two ways to see the battery level on the OtterBox Power Swap batteries. The first is by pressing the button on the back of the battery, which illuminates the LEDs that indicate general power remaining. The second is when the battery starts to run low. When there is 10 minutes of charge remaining, another LED will shine red light onto the person holding the controller. When that time drops to five minutes remaining, the LED starts flashing. This is nice for giving a heads up to players without having to rely on that 30 second grace period too much once the battery completely dies.
Decent Performance
Each Power Swap battery is said to provide around 10 hours of charge each. In my experience, it did seem like the batteries ran out of power at a fairly regular pace, and while I didn't exactly have a stopwatch running, it felt like the batteries weren't necessarily making it to a full 10 hours. Now, that could be because I sometimes leave the controller on when watching shows, but even still the controller should automatically shut itself off after about 15 minutes. Regardless, there are two batteries included, so even if they aren't going the full 10 hours, there's still a second battery to jump to once one dies.
The Power Swap batteries recharge fairly quickly in their dock. Again, I didn't time how quickly a battery can go from dead to full charge, but it's probably around two hours or so. If the dock is too bulky or not wanted, each battery can also be charged directly via a USB-C cable.
Final Thoughts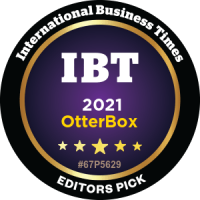 The OtterBox Power Swap Xbox rechargeable battery kit is an awesome way to never need another AA battery again for gaming. The OtterBox batteries pop in and out with ease, provide a decent amount of power, and the battery cage can even keep a controller alive if the battery dies or when swapping between batteries.
While it does seem like the Power Swap batteries don't always provide the full 10 hours of power they say they do, this isn't that big of an issue as the kit includes two batteries. I always had one battery charged and ready to go once the other ran out of juice.
At around $60, the OtterBox Power Swap kit is a bit more than most other rechargeable battery options for Xbox controllers. However, this price is justified a little by the inclusion of two batteries and the additional features like the battery warning indicator and the continuous power when swapping batteries.
International Business Times offers links to items to help our readers find interesting products. When you buy through links on our site, we may earn an affiliate commission. Here are our
T&C
. For licensing please
click here
.