'Outlander' Season 1 Spoilers: Black Jack Randall Returns; Will He Hurt Claire?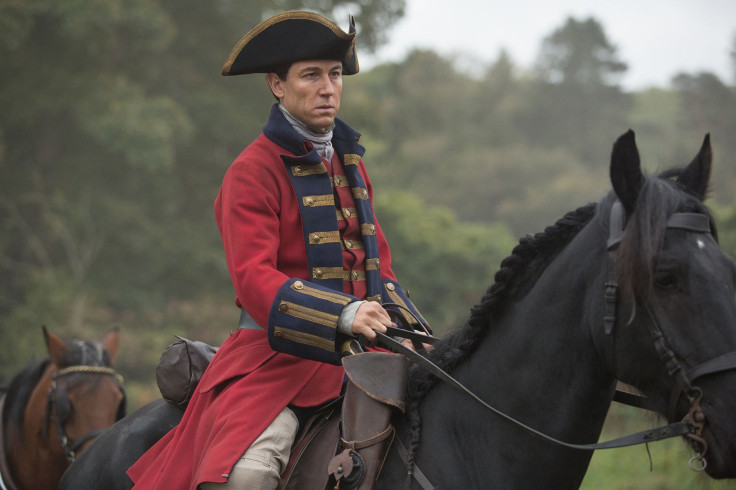 "Outlander" Season 1 is never going to get easier for Claire. After her trauma of being sent back in time in episode 1, viewers will recall that she almost immediately met a man who looked just like her sweet husband, Frank. However, he wasn't Frank but rather Frank's ancestor, Capt. "Black Jack" Randall. The man tried to rape her as soon as he saw Claire walking alone in the woods. She was lucky to escape, but she hasn't seen the last of him.
The next time Claire finds a way to leave Castle Leoch, she'll run into her attempted rapist once again, as well as a few other Redcoats, according to TV Guide. Apparently, Randall isn't happy that he couldn't finish what he started. He'll have an encounter with Claire that will make her stomach churn. The captain is anything but honorable, and he'll make that abundantly clear with this disgusting and perverse confrontation. Fans hope that Randall will use his words to convey his warped mind, but he seems like a man of action. He might try to hurt Claire, and Jamie might not be there to save her.
The promo for episode 4 shows Claire escaping Castle Leoch, so the Black Jack Randall confrontation could come as soon as Saturday. Watch the promo below:
As previously reported, "Outlander" author Diana Gabaldon will make a cameo appearance in episode 4. Creator Ron Moore will reportedly appear in the episode as well. Gabaldon will have a few lines, but it's unknown if Moore will have a speaking role or if the two will interact. Both will appear at the Gathering.
Check out the episode 4 synopsis for more spoilers.
"Outlander" airs Saturdays on Starz at 9 p.m. EDT. Do you think Randall will try to rape Claire again, or will Jamie swoop in and save her? Sound off in the comments section below!
© Copyright IBTimes 2023. All rights reserved.