'Outlander' Season 3: Diana Gabaldon Clarifies Her Role In New Episodes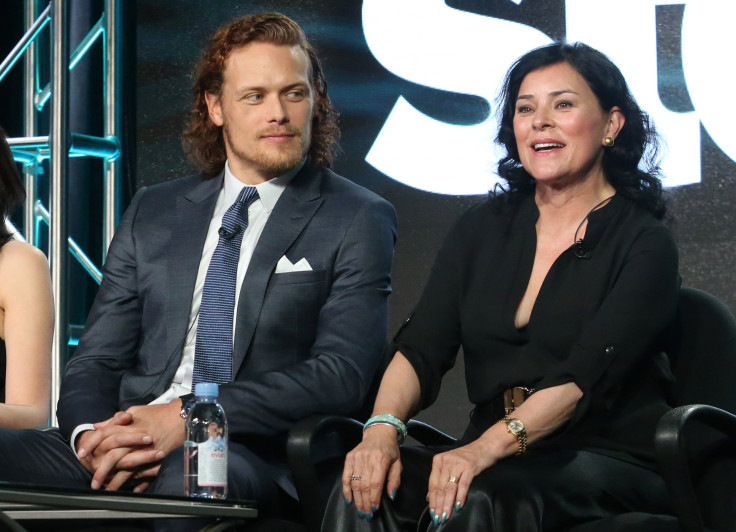 "Outlander" author Diana Gabaldon is one of the rare authors who are allowed to be involved with the screen adaptation of their books. The Starz drama gave her a cameo role in Season 1, and she wrote an episode in Season 2. However, it looks like she won't be involved in exactly the same way in Season 3.
Gabaldon responded to fan questions on Twitter about her involvement in the new season of "Outlander." She revealed that she will not make a cameo appearance, and her official title is "consultant" in Season 3 because she just has too many other projects on her plate (one of which is the ninth "Outlander" novel).
The writer went on to explain that acting isn't really her passion. It was just something she did once to make the fans happy.
Presumably, if Gabaldon can't find the time to appear in an episode, she probably won't find the time to write one either. She wrote the episode titled "Vengeance is Mine" in Season 2. However, that doesn't mean she isn't involved in the new episodes at all.
The "Outlander" consultant is currently on set in South Africa. She has posted plenty of updates from the Cape Town set (albeit, not with the spoilers fans would like). Stars Caitriona Balfe and Sam Heughan happily posed with the author on the set where they are filming on the Artemis, the boat Jamie and Claire travel to Jamaica on.
As previously reported, "Outlander" will be based on Gabaldon's "Voyager" novel, but some changes will be made. The season will open with Jamie fighting at the Battle of Culloden rather than him waking up with no memory of it. Frank's (Tobias Menzies) storyline in the 20th century will be expanded as well.
"They've expanded that end of the story a little bit, but they've done it well, very consistently," Gabaldon told TV Guide in November.
"Outlander" Season 3 premieres in September on Starz.
© Copyright IBTimes 2023. All rights reserved.