'Outlander' Season 3 Spoilers: What You May Have Missed In The Trailer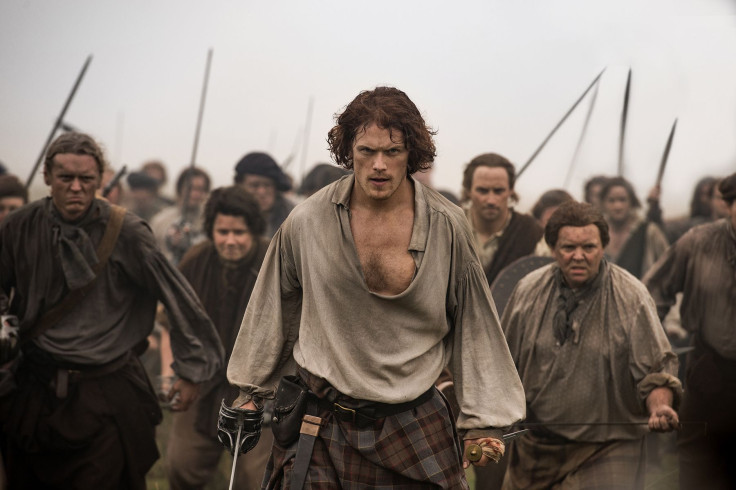 "Outlander" fans finally have some new footage to obsess over. Starz released the first Season 3 trailer Sunday night, and at just 30 seconds, it left fans wanting more. However, they actually managed to pack a lot into so little time. Fans might've even missed these things when they first saw the promo video.
Joe Abernathy — At the 19-second mark we get our first glimpse of Claire's (Caitriona Balfe) only real friend in med school, Joe Abernathy (Wil Johnson). As the only woman and black man in their classes, Claire and Joe quickly become allies.
Ellen Fraser's Pearls — Did you notice that pearl necklace Claire is holding at the 22-second mark? That was a wedding present Jamie (Sam Heughan) gave to Claire. "They're verra precious to me, as are you, Claire," he told her in Season 1. It looks like Claire brought them back to the future with her. You'll also notice that she's still rocking both wedding rings.
Jamie Hugs A Kid — Jamie seems to be hugging a young boy at the 28-second mark. If that little boy is William Ransom, he's an important person in Jamie's life. However, we won't spoil that for the non-book readers. (However, this extended Droughtlander is a great time to start reading Diana Gabaldon's novels.)
Watch the "Outlander" Season 3 trailer below:
"Outlander" Season 3 will pick up with Jamie and Claire in their respective times. The two are determined to reunite, but it'll take some time. As the trailer teased, audiences will find out what Jamie and Claire have been up to while separated. For Claire, that means diving into her unhappy marriage with Frank (Tobias Menzies) and raising Brianna (Sophie Skelton). Meanwhile, Jamie's story will pick up at the bloody Battle of Culloden.
It might take some time for the two to find each other, but when they do, they'll head to more tropical climates. "Outlander" is currently filming in South Africa, which will double as Jamaica.
"Outlander" Season 3 premieres in September on Starz.
© Copyright IBTimes 2023. All rights reserved.