'Outlander' Star Caitriona Balfe Blames Sam Heughan For Her Latest Injury
"Outlander" star Caitriona Balfe revealed that she was injured while shooting the end of "Outlander" Season 3. The Claire Fraser actress took to Twitter to reveal that the bridge of her nose was bruised, and she jokingly blamed co-star Sam Heughan for the mark.
"Real reason they leave stunts until the last day..incase @SamHeughan steers you into a log," she wrote.
It isn't clear exactly what the stars were filming, but they were pictured in a pool on set Friday, the final day of Starz's "Outlander" Season 3 shoot. It's possible that a water scene was being filmed when the accident occurred. Balfe posted the photo Monday, a few days after filming wrapped.
In any case, the injury doesn't seem to be too serious. Balfe's tweet wasn't met with much sympathy from her onscreen husband. The Jamie Fraser actor jokingly wrote, "Or... One could say that was 'perfect' aim!!!?"
Balfe teased her co-star, saying Heughan is uncoordinated. "You'd love to take credit but admit it ... you're just clumsy!!!!" she quipped.
READ: Sam Heughan Dishes On Working Out While Filming "Outlander"
Though Balfe said that the stunts were saved for the end of the shoot, this wasn't her first bruise from the "Outlander" Season 3 set. In April, the Irish actress posted a photo of a bruise on her leg. She hinted that her "war wounds" were received while filming what readers of Diana Gabaldon's books will recognize as the "turtle soup scene."
"Looks self inflicted to me...." Heughan tweeted at the time.
Balfe and Heughan filmed the scenes while on location in Cape Town, South Africa. When "Outlander" Season 2 left off, the couple had been separated for 20 years and were living centuries apart. Obviously, they'll reunite in Season 3, and they'll eventually leave Scotland. The two will head to Jamaica on their next adventure. Showrunner Ronald D. Moore is happy that this season once again feels like an entirely new chapter for Jamie and Claire.
READ: Caitriona Balfe Reveals Skin Care Tips
"It's another completely different season," he told International Business Times earlier this month. "Just as each book is a completely different experience, each season of ours is a different experience. This season is going to move the show from Scotland. It's going to go to sea; it's going to end up in the Caribbean. It's gonna look and feel completely different and advances the story dramatically, so I'm just excited that once again, the show is evolving and sort of ever changing."
He also added that filming in Cape Town was a different experience for the crew, much of whom is Scottish. "It's a very different place. It's completely different from Scotland," he added. "You can see all the people, all the Scots in the crew, were out like baking in the sun and getting sunburned because they were just so in love with seeing the sun for a change."
"Outlander" Season 3 premieres in September on Starz. An exact premiere date has yet to be revealed.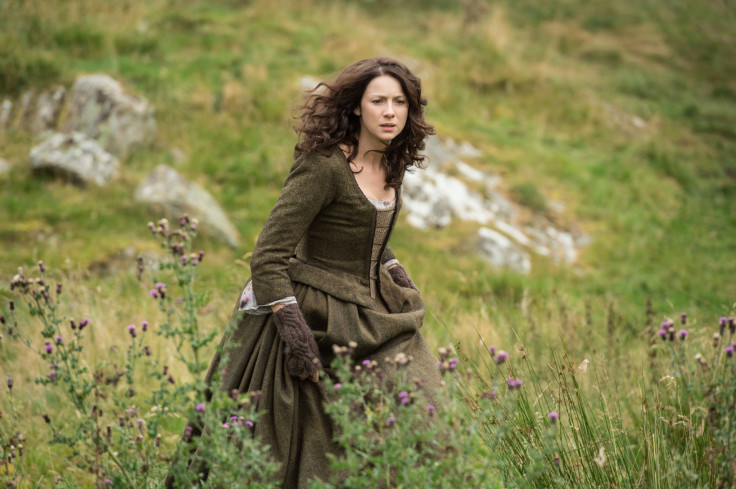 © Copyright IBTimes 2023. All rights reserved.