'Outlander' Star Sam Heughan Misses Jamie's Long Hair
Sam Heughan finally got to chop off his long locks this summer, but he might bring back the long tresses eventually.
"I like [my grooming] slightly rugged, slightly loose. I'm a guy; we want to just throw it in and be done," the "Outlander" star explained to Esquire. "I use Kevin Murphy products. I was desperate to have my hair short, but I kind of miss long hair. You might see it again."
The actor had been keeping his hair long for his role as Jamie Fraser on "Outlander," but a movie role required him to chop off the red locks. The role also let him slow down on the red hair dye, which "Outlander" used to touch up every three weeks. It seems he'll be wearing a wig in Season 4, which is currently shooting in Scotland.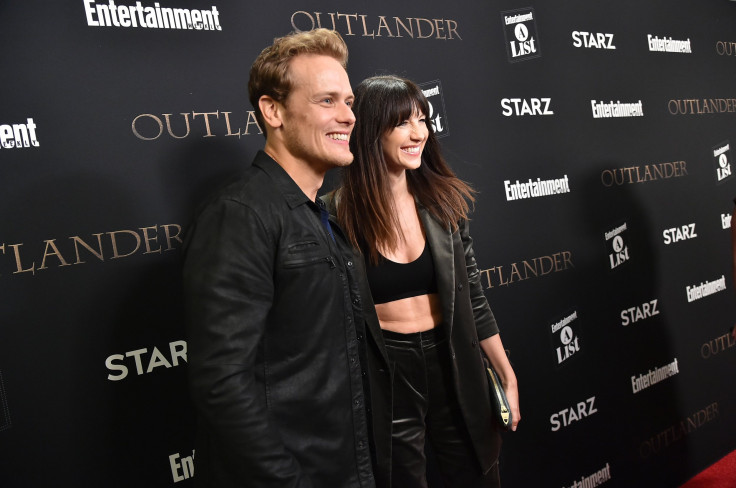 Jamie doesn't seem to alter his look too much on "Outlander." The show had a 20-year time jump, but Jamie still looks pretty much the same. It seems like the 37-year-old actor prefers to change up his style every so often.
"We've been doing Outlander for four years, and it's definitely taken over my life a little bit. I just did this movie, which is completely different, hence the fact that I got a haircut," Heughan told People in September. "It's so fun to play someone different and be someone different. It was a nice break from Outlander, but I'm most excited to go back."
The natural blonde got to chop off his hair for "The Spy Who Dumped Me," which sounds very different from the Starz historical drama that made him famous. The action comedy features Heughan as the titular spy who dumps his girlfriend, played by Mila Kunis. However, when the spy has a bunch of assassins after him, he has no one else to rely on but his ex and her roommate, played by Kate McKinnon.
As previously reported, Heughan was happy to work alongside the "Saturday Night Live" comedian. "She's SO cool and funny! What a pro," he praised on Twitter during a summer Q&A session.
"The Spy Who Dumped Me" is expected to hit theaters July 6, but you can catch Heughan and his luscious locks on "Outlander" Season 3, which airs Sundays at 8 p.m. EST on Starz.
© Copyright IBTimes 2023. All rights reserved.