'Outlander' Star Sam Heughan Praises Lord John Grey Actor After Filming Season 3 Scenes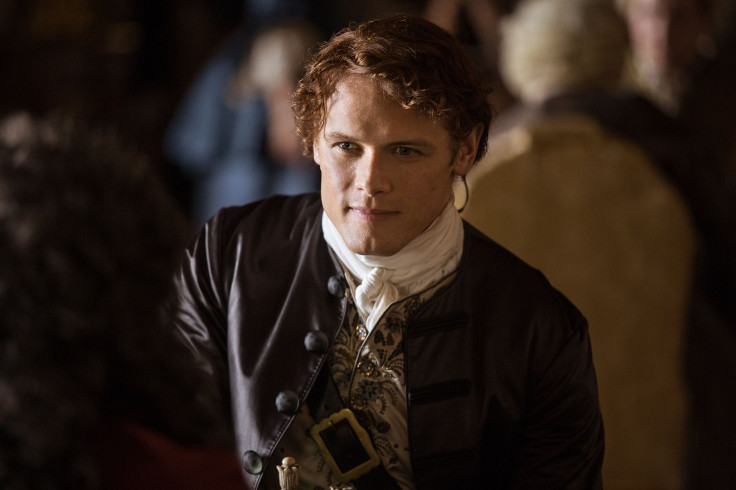 Starz isn't dropping any hints about "Outlander" Season 3 yet, but star Sam Heughan is letting fans know that the new episodes have a great cast. The Jamie Fraser actor teased fans by saying that his scenes with David Berry have been great.
Berry was recently cast as fan favorite character Lord John Grey on the Starz drama. (Spoiler Alert: If you haven't read the "Outlander" books, there are some minor spoilers coming.) Grey works at the prison Jamie is incarcerated when Season 3 starts. It seems they started filming scenes together this week, and Heughan complimented his co-star's skills.
It seems the feeling is mutual. Berry went on Instagram to tell fans that he'd had a very hectic week, but he was ready to start his new gig. "Awesome cast and crew. I feel so lucky to be a part of this," Berry wrote. "Thank you everyone for their well wishes."
If the TV show follows Diana Gabaldon's "Voyager" novel, the men will spend quite a bit of time working together. Their characters quickly develop a friendship that's likely not exactly encouraged upon between prison governors and inmates.
The beginning of "Outlander" Season 3 won't just show Jamie in prison, though. There will be some flashbacks as well. In a new clip from E! Online, Heughan says hello and says he is going to film the Battle of Culloden. It looks like audiences will see exactly what happened during the big fight.
Though there are plenty of fans just happy to see Heughan in a kilt again, viewers really want to see the future version of Jamie that will be with Lord John Grey. Claire (Caitriona Balfe) was aged 20 years in the Season 2 finale, but Jamie's mature look won't be revealed until Season 3.
"Outlander" Season 3 does not yet have a premiere date. It is rumored to be hitting Starz earlier in the year than previous seasons.
© Copyright IBTimes 2023. All rights reserved.