'Outlander' Star Sam Heughan Shares Baby-Faced Throwback Photo
Before he was Jamie Fraser, actor Sam Heughan was just another theater kid. The actor recently shared a throwback photo to his early acting days, and he revealed that he still feels indebted to that particular theater.
The "Outlander" star shared the photo on Saturday for a challenge many actors are taking part in (including "Arrow" star John Barrowman and "Underworld" star Kate Beckinsale) where they post a photo of them doing their job in the entertainment field with no explanation.
Heughan shared a promotional photo, not for "Outlander," "Bloodshot" or even "Men in Kilts" but instead, for a play called "Outlying Islands."
Heughan was one of the original cast members in the 2002 production at Scotland's Traverse Theatre during the Edinburgh Festival Fringe. Heughan would've been about 22 years old at the time, and he wouldn't graduate from the Royal Scottish Academy of Music and Drama (now known as the Royal Conservatoire of Scotland) until the next year.
Traverse Theatre, which is registered Scottish charity and currently fundraising, took notice of the actor's tweet. Heughan couldn't help but gush about them, despite the challenge being not to give any context to the photo.
"I owe the Traverse theatre so much, starting my career there and inspiring me as a student actor," he tweeted. "Hoping we can revisit your stages again soon."
Recently, Heughan opened up to "Good Morning America" journalist Ginger Zee about wanting to return to the stage, which is where his career started. He said he'd like to return to William Shakespeare's "Macbeth." He's previously played Malcolm, but he'd like to take on the titular role in the Scottish play.
"I love Macbeth. Actually, in 'Men in Kilts' we do visit some interesting places that are connected to the story of Macbeth, whether it's true or not," Heughan explained in June. "There's a lot of superstition and dark tales that Shakespeare used in Macbeth, [like] witchcraft, which obviously is a big part of Scottish history as well. We explore all of those things. So I think Macbeth."
While theaters are closed and "Outlander" Season 6 filming is delayed amidst the global health crisis, fans know that they're going to see more Heughan soon. His travel show "Men in Kilts: Roadtrip With Sam And Graham" will premiere later this year on Starz.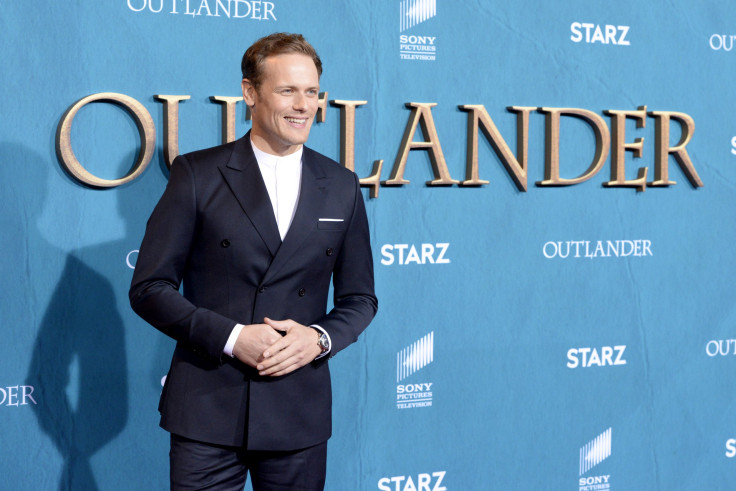 © Copyright IBTimes 2023. All rights reserved.