Overworked Americans Leave Half Billion Vacation Days Unused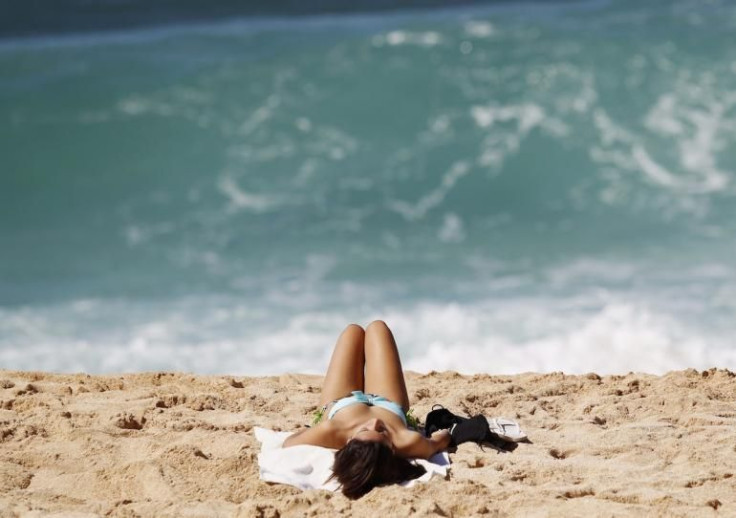 "No one retires wishing they'd spent more time at their desk," noted John Morrey, vice president and general manager of Expedia.com. Yet, the online travel company's latest Vacation Deprivation Study reveals that Americans left about a half-billion vacation days unused last year.
How could this be? "There are countless reasons that vacation days go unused," Morrey explained. "Failure to plan, worry, forgetfulness … you name it." Expedia found that stockpiling (accumulating vacation days for future trips) was the biggest impediment to taking an actual vacation, followed by complex scheduling, financial opportunism, financial limitations, a failure to plan and workplace insecurity.
Morrey says bosses should realize that vacations are good not only for their employers but also for the company. "Rested employees are more productive employees, so [employees] taking regular vacations may well help the company more than failing to do so."
Expedia launched its Vacation Deprivation Study in 2000 and expanded it to compare the vacation habits of Americans to those of people in 24 other countries in 2005. What it has found over the past eight years is that the United States truly lives up to its reputation as the "No Vacation Nation."
For its 2013 iteration of the report, Expedia enlisted Harris Interactive to survey and analyze the vacation habits of 8,535 employed adults across five continents. What it uncovered was a stark divide in attitudes toward work-life balance.
Americans, for instance, treat vacations as a luxury rather than a human right. In fact, the Land of the Free is the only place in the developed world that doesn't guarantee its citizens paid vacation or holidays.
If you're a born-and-bred American, you already knew that. What you might not know, however, is that people across the Atlantic enjoy, on average, one month of paid time off each year.
The kicker in Expedia's new report is that the average employed American was afforded 14 days of vacation, yet took only 10, leaving four days on the table. That's twice as many unused days as the year before.
Conversely, the French received an average of 30 possible days off and took all of them, leading the world in vacationing. Remarkable still, a full 90 percent of employed French adults felt that they were "vacation deprived," as did the Italians, Germans and Spaniards who also received nearly a month of vacation.
Despite Europeans' feelings to the contrary, Europe handily topped the globe as the least vacation-deprived continent. Meanwhile, the only region close to comparing with North America for vacation deprivation was Asia.
The Japanese are given a robust 18 vacation days annually (close to the global average of 20), yet they took only seven last year. South Koreans also took just seven days out of a possible 10, while Thais took eight out of a possible 11 and Malaysians took 14 out of a possible 17. Residents of Asia were also the most likely to bring their work with them, either by design or by habit, and the least likely to fully relax while away.
Roughly two-thirds of Americans also complained of being tethered to the office while away, though three-quarters said their bosses supported their decision to take time off. Surprisingly, the first figure is well below the global average, while the second is well above, suggesting that while Americans have less time off than Europeans, they make the most of the days they do take.
But whether or not they get days off in the first place is another matter altogether. The U.S.-based Center for Economic and Policy Research revealed in May that nearly one in four working Americans doesn't receive any paid vacation. By contrast, workers in Austria receive 35 days off each year, the study noted, and that number rises to 49 if an employee sticks around for six years.
The gap between paid time off in the U.S. and the rest of the world is even larger when legal holidays are included in the mix, noted John Schmitt, senior economist and co-author of the report. U.S. law doesn't guarantee any paid holidays, while most developed countries offer between five and 13 in addition to paid vacation days. Some also offer additional time off for younger and older workers, shift workers, those getting married or moving, or those engaged in community service such as jury duty.
The May report from the Center for Economic and Policy Research updated a previous one on the subject produced six years ago, and Schmitt commented in it that it was "striking" that absolutely nothing had changed in the U.S. over that time. "U.S. law and U.S. employer behavior," he said, "still lags far behind the rest of the rich countries in the world."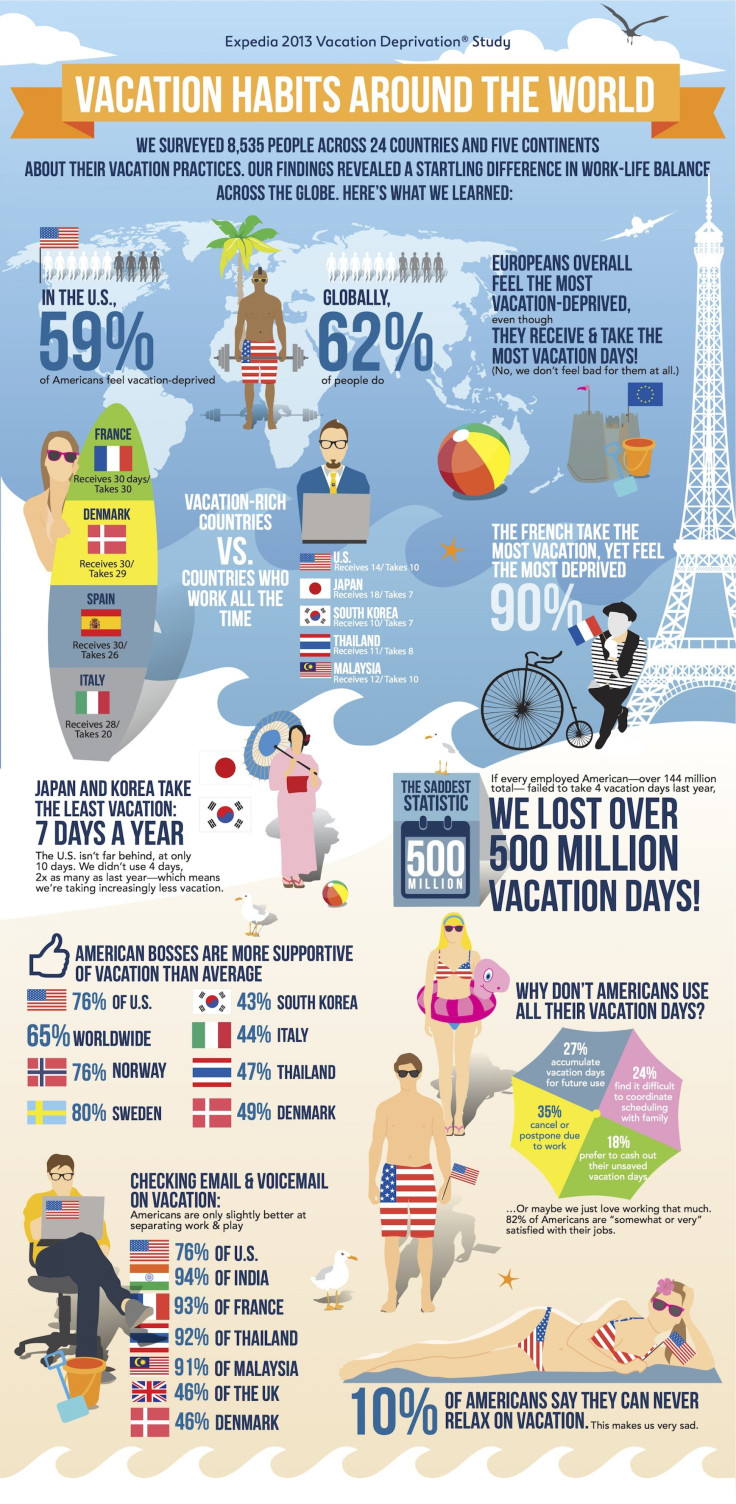 © Copyright IBTimes 2022. All rights reserved.
FOLLOW MORE IBT NEWS ON THE BELOW CHANNELS