Lastminute.com Seeks 'Spontaneity Champion' To Travel The World For Free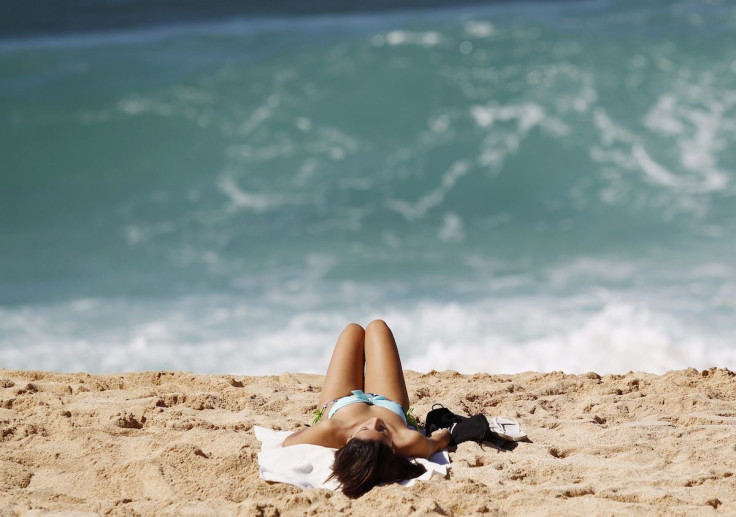 Ever dreamt of leaving your boring desk job to travel the world? Do you lack the funds to do so? Not to worry, so-called "dream jobs" are sprouting up across the globe, offering any Tom, Dick or Harry the chance to live out their wildest fantasies (and become an Internet celebrity in the process).
The latest offering comes from the U.K.'s Lastminute.com, which announced Tuesday that it was looking for a "Spontaneity Champion" to "immerse themselves in up to £50,000 ($80,420) worth of free lastminute.com travel and experiences; to inspire others to cancel their plans, ditch the guidebook and see where their free time could truly take them."
"Customers today have a wealth of information and resources at their fingertips which can be both a blessing and a curse in the way we enjoy travel," Matthew Crummack, CEO of lastminute.com, explained. "The Spontaneity Champion will inspire and remind us that often the best travel experiences are the least planned. Those trips we have when we relinquish control as the architect of our perfect trip and take on an attitude of discovery and embrace the unknown."
Aspiring globetrotters must first upload a 60-second YouTube application to www.lovelivinglastminute.com in hopes of becoming the travel band's new face. The public will then vote for the winner, as will a panel of judges that includes travel documentary maker Simon Reeve.
Lastminute.com noted that the champion (whose only job requirement is to blog about their experiences) could be anyone from a graphic designer who is a travel aficionado to a hairdresser who is an instagram addict or a marketer who has a contagious passion for living in the moment. Regardless of who wins the coveted title, the Spontaneity Champion will not have to give up their day job. All last-minute excursions (chosen by lastminute.com's social audience) will be more like "weekends of a lifetime" and a way to "completely upgrade your 2014," according to the competition's organizers.
This sort of language plays homage to the grandfather of great travel giveaways: Queensland, Australia's 2009 Best Job in the World campaign. Briton Ben Southall edged out some 34,000 applicants from 200 countries as the ultimate winner of A$150,000 and the chance to be the "caretaker" of a paradisiacal island in the Great Barrier Reef.
In the ensuing years, he's done a six-part series for National Geographic and was involved in an Australian children's show called Totally Wild. Southall still works in Queensland as a "tourism ambassador," and when International Business Times caught up with him over the summer, he said "the experience of winning the original Best Job in the World was nothing short of life-changing."
Southall used the word "original" because Tourism Australia revived the campaign earlier this year and expanded it to six jobs across the continent, including roles like "Chief Funster," "Taste Master" and "Outback Adventurer." Some 330,000 people from 196 countries applied, generating millions of dollars in free publicity for The Land Down Under in the process.
Two-year-old "vacation matchmaker" website Jauntaroo launched a similar campaign in August, offering a $100,000 salary for a Chief World Explorer who will circle the globe and share their experiences through social media and webisodes. Desired candidates for the so-called Best Job Around the World include those who are "partial to naps and/or massages on pristine beaches," according to an ad, and five finalists are currently vying for the honor.
Other recent dream jobs include SplashWorld resorts' "waterslide tester," who got £20,000 ($32,170) for a six-month contract to test out rides at 20 parks this past summer. As you might imagine, it's not just the competition winners who win in these schemes. With little money upfront, travel brands have found that they can gain a massive social media following and free press by offering lucky contestants (with Internet appeal) amazing gigs.
Take Tourism Australia, for example. The travel board announced this week that it had reached 5 million fans, making it the most popular tourism destination page on the planet. With those kinds of figures in mind, one can expect the market for dream jobs to be on the rise in 2014.
© Copyright IBTimes 2023. All rights reserved.
FOLLOW MORE IBT NEWS ON THE BELOW CHANNELS