Palm Sunday 2016: Watch Pope Francis Vatican Live Stream Blessings, Procession, Mass And Prayers [VIDEO]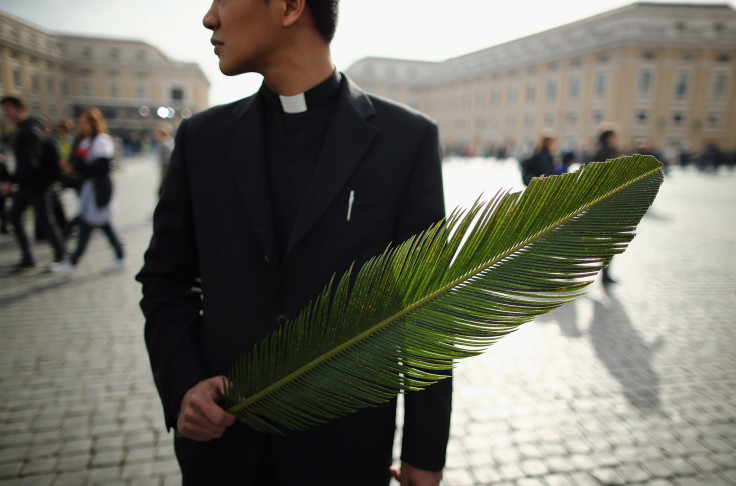 Every year, Palm Sunday, one of the most commemorated holidays on the Christian calendar, is celebrated by the pope in Rome. This year, Palm Sunday Mass, led by Pope Francis, is scheduled to take place in Saint Peter's Square, Vatican City, at 9:30 a.m. local time.
While tickets are required to attend the mass, they are free of charge, attracting massive crowds. The mass is expected to consist of the Blessing of the Palms, Procession and Holy Mass. The mass is expected to be followed by the Papal Blessing at 12 p.m. and will also take place in Rome's Saint Peter's Square.
Rome is the top Italian vacation destination during Easter Week, which officially begins with Palm Sunday. Skip the crowds and still soak in the beauty of the services, which will be live-streamed here.
Palm Sunday marks the sixth Sunday of Lent and the last Sunday before Easter. Common traditions at Palm Sunday church services include processions with palm branches, the Blessing of the Palms and the construction of small palm crosses. At the Pope's Mass in Rome, many people who attend take home small olive and palm branches, which are symbols of peace.
Palm Sunday, which is also known as Passion Sunday, Willow Sunday and Flower Sunday, celebrates Jesus' entry into Jerusalem. As he rode into town on a donkey, Jesus was greeted by crowds of people who spread out palm branches and cloaks in his path.
"The people who walked ahead of Jesus, and those who followed him, began to shout, 'Hosanna to the Son of David! Blessed is he who comes in the name of the Lord! Hosanna in the highest!'" reads Matthew 21:8-9. While the story of Palm Sunday is told in all four gospels in the Bible, the one most commonly read during Palm Sunday church services is Matthew 21.
© Copyright IBTimes 2023. All rights reserved.