Paradigm Shift: As RIM, Nokia Plunge Could Windows 8 Be Too Late To Save Them?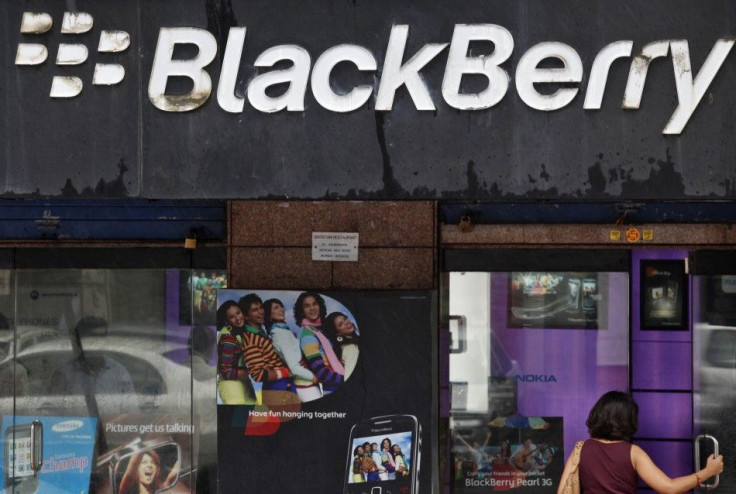 Shares of smartphone manufacturers Research in Motion (Nasdaq: RIMM) and Nokia (NYS: NOK) swooned this week on fears of mounting losses and dwindling share.
In the past three days, RIM shares have plunged 6 percent, touching a record-low $10.01 while Nokia shares have lost 5.3 percent, bottoming at a record low of $2.63 on Thursday.
Together, the market capitalizations of the Waterloo, Ontario-based RIM and Espoo, Finland-based Nokia are $15.54 billion, a shadow of their year-ago values.
By comparison, Apple (Nasdaq: AAPL), the world's most valuable technology company, maker of the iPhone 4S, has a market value of $540.2 billion.
Last week, Motorola Mobility finally was absorbed into Google (Nasdaq: GOOG), which paid $12.5 billion for it. Google's value is $190 billion.
Are RIM and Nokia extinct? Victor Alboini, the Canadian activist investor who's shaking up RIM thinks so. Split the company in half and sell the smartphone business, he said in an interview. That could go to an Asian maker like Samsung Electronics (Seoul: 5930) or HTC, he said. Maybe to Facebook (Nasdaq: FB), the No. 1 social network.
RIM's BlackBerry messenger service, essentially an enterprise software platform, could interest International Business Machines Corp. (NYSE: IBM) or maybe Microsoft (Nasdaq: MSFT), the world's biggest software company, which bought Skype for $8.5 billion last year.
At Jefferies, analyst Peter Misek is skeptical any buyer for RIM will emerge, despite the company's hiring of JPMorgan Chase (NYSE: JPM) and RBC Securities, an arm of Canada's Royal Bank (NYSE: RY) for strategic advice.
Microsoft will to see how Windows 8 fares before possibly buying RIM, he said. The Redmond, Wash., software giant is betting the company on Windows 8, not just for PCs and servers, but tablets and smartphones, too.
Nokia, now managed by a former Microsoft senior VP, Stephen Elop, already threw out its Symbian OS in favor of Windows 7 and is betting the whole company on Windows 8. Indeed, its Lumia phone line has received a good reception, but the transition may take too long.
Both RIM and Nokia were market leaders whose market shares have been pruned disastrously by competition. RIM, under prior management, was blindsided by the first iPhones, as was Nokia. So too was Motorola Mobility.
Besides selling smartphones, all three platform makers had growing consumer recognition in the so-called BRICS countries -- Brazil, Russia, India, China and South Africa - but lost much of their profitability in them.
When it reported a first-quarter loss on sales that plunged 29 percent, Nokia's Elop said, We have faced greater than expected competitive challenges.
Now that both RIM and Nokia are encountering these challenges, their only financially acceptable courses could be to sell themselves, or their intellectual property, for the highest price.
Then they'll enter the graveyards already populated by Nortel Networks, Palm, Eastman Kodak (Pink: EKDKQ) and several smaller players.
Or maybe they'll make it. Perhaps the investment bankers will attract takeover candidates that could include Sony (NYSE: SNE), the consumer electronics giant; Dell (Nasdaq: DELL), which has said it's awaiting Windows 8 or cash-rich Qualcomm (Nasdaq: QCOM), which is another Windows 8 partner.
For Heins at RIM and Elop at Nokia, time is short.
© Copyright IBTimes 2023. All rights reserved.
FOLLOW MORE IBT NEWS ON THE BELOW CHANNELS