'Parasite' Makes History, Achieves Monumental Feat At US Box Office
KEY POINTS
Bong Joon-Ho's "Parasite" has earned more than $49 million at the U.S. box office
It has become the fourth-highest grossing International movie of all time in the U.S.
"Crouching Tiger, Hidden Dragon" is the highest-grossing foreign-language film of all time
Bong Joon-Ho's "Parasite" has been creating waves since its premiere at the 2019 Cannes Fim Festival and it seems the film is in no mood to stop at all. The movie keeps on achieving more and more milestones during its international run.
The Academy Award-winning movie is now inching closer to achieve the magical number $50 million at the U.S. box office and in the process, the film has placed itself in the elite list of international movies that have managed to create history in the U.S.
According to Deadline, the South Korean movie has now become the fourth-highest grossing International film of all time by beating Mexico's "Instructions Not Included" at the North American box office. Released in 2013, the movie earned $44.4 million during its theatrical run.
Joon-Ho's movie will now be looking forward to earning more and becoming the third-highest grossing foreign language movie in the U.S. As of late, the third position on the coveted list belongs to Jet Li's "The Hero," originally known as "Ying Xiong." The Chinese movie earned more that $53 million and was also nominated for an Oscar in 2003.
The number one spot on the list is claimed by Ang Lee's blockbuster hit "Crouching Tiger, Hidden Dragon." Released in 2000, the movie starring Michelle Yeoh and Chow Yun-fat in lead roles is the only foreign-language film to earn more than $100 million at the U.S. box office.
"Crouching Tiger, Hidden Dragon" ended its run after raking in $128 million domestically and won four trophies at the 73rd Annual Academy Awards, including Best Cinematography.
It would be highly impossible for "Parasite" to claim the numero uno position but could definitely be in the top three.
"Parasite" is the first movie to win the Oscars for Best Foreign-Language Film and Best Picture on the same night while Joon-Ho became the first-ever filmmaker to win the awards for directing, co-writing, and co-producing the movie. He is the eighth filmmaker to win awards in all three categories on the same night.
Here's the full list of top 10 highest-grossing Foreign Films of all time in the U.S.:
"Crouching Tiger, Hidden Dragon" - $128.08 million
"Life Is Beautiful" - $57.60 million
"The Hero" - $53.71 million
"Parasite" - $49.7 million
"Instructions Not Included" - $44.47 million
"Pan's Labyrinth" - $37.63 million
"Amelie" - $33.23 million
"Fearless" - $24.63 million
"IL Postino" - $21.85 million
"Life Water For Chocolate" - $21.67 million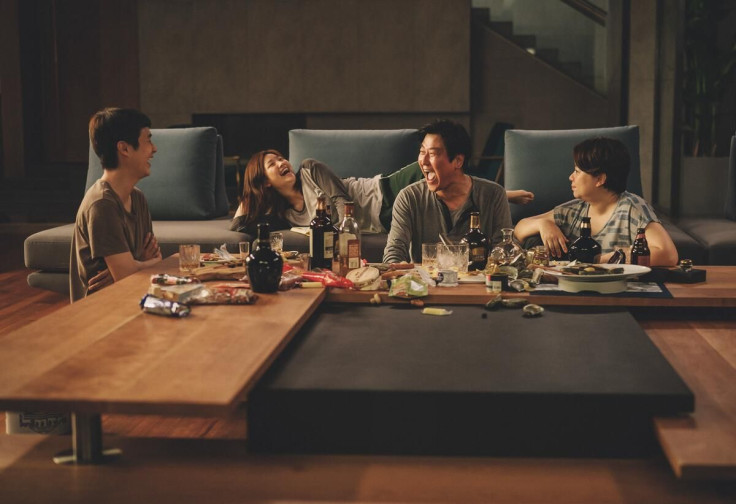 © Copyright IBTimes 2023. All rights reserved.