Parents Of Infant Who Died After Her Head Was Slammed Against Table Face Additional Charges
KEY POINTS
Amanda Green and Lamont Bacchus were arrested on March 19
They were initially charged with endangering the welfare of a child and drug offenses
Tony Kristiansen, Green's friend, was also nabbed and charged
Additional charges against them were approved Thursday
The parents of a 2-month-old baby who died of skull fractures after her head was slammed against a table are now facing manslaughter and murder charges, police said.
Michael Mancuso, first assistant district attorney in Monroe County, approved the new charges against the victim's mother, Amanda Green, 29, and father, Lamont Bacchus, 31, Thursday. Green's friend, Tony Kristiansen, 29, also faces additional charges.
The three individuals were arrested after the baby was found dead in Kristiansen's apartment on March 19. They were initially charged with endangering the welfare of a child and drug offenses after authorities found that they had been using drugs in the presence of children inside the apartment and they had waited for more than an hour between finding the dead baby and calling 911 for help.
In addition to these charges, Bacchus now faces charges of criminal homicide and assault while Green has been charged with involuntary manslaughter.
Kristiansen, who was originally charged with several counts of the felony 3 child endangering charge, is now facing felony 1 and felony 2 endangering charges. He also faces drug delivery charges, according to a news release from the Monroe County Office of the District Attorney.
Bacchus initially told the police that he had left the apartment to buy drugs several hours prior to the discovery of the child's body, the news release also said. Meanwhile, Kristiansen claimed that after finding the dead child, he had delayed calling the police as he, along with Green, had tried to get rid of the drugs in the apartment.
An autopsy report suggested that the infant had died of skull fractures and brain hemorrhage. The infant also had fractures and hemorrhage in both her eyes. Wayne Ross, a forensic pathologist, determined the cause of death as "traumatic brain injury as a result of homicide."
Bacchus changed his story after being confronted with the autopsy report. He then told the investigators that he had tripped over while carrying the baby, causing him to accidentally drop her.
Eventually, Bacchus confessed to slamming the child's head against the table after she had woken up crying. According to him, he was frustrated because he was the only one caring for the child at that time.
Bacchus was aware that the baby was dead immediately after striking her head, he told the police. But instead of calling for help, he placed the infant back onto the couch and went back to sleep.
Both Bacchus and Green are currently held without bail in Monroe County Jail. As for Kristiansen, his bond was set at $100,000 but he has been unable to post the bail, Law & Crime said in a report.
The preliminary hearing for all the three accused has been scheduled for April 29.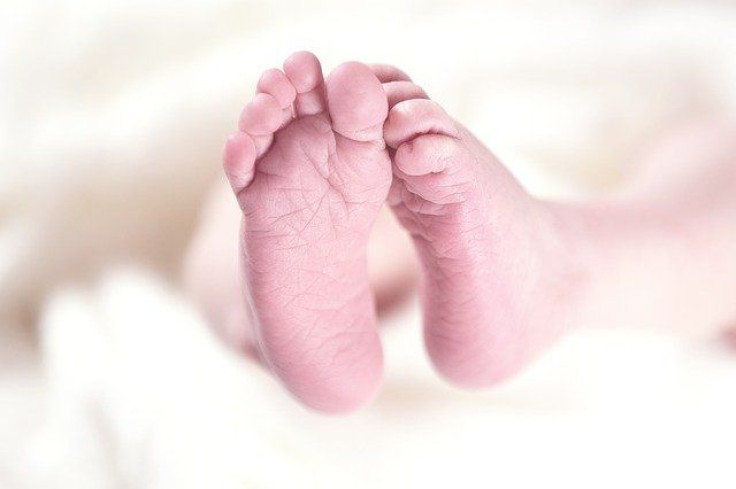 FOLLOW MORE IBT NEWS ON THE BELOW CHANNELS