Paris Hilton Drops New Song And It's About Butts
Paris Hilton has released a new song, and it's all about butts. She released a teaser of the new song on social media and the lyrics suggest that it is about her friend Kim Kardashian.
The title of the new song is "Best Friend's A-S." Hilton shared an animation video on Instagram that teases some of the lyrics. She has collaborated with Dimitri "Vegas" Thivaios and Like Mike to make the song.
The song is currently available for the fans to listen on music sharing platforms like Spotify, Apple Music, iTunes Store and deezer. The makers of the song have a short form for the title, and they are calling it "B.F.A."
The lyrics of the song are about fu-k boys everywhere trying to make a pass, but the singer can't stop looking at her best friend's a--. It remains to be seen if the catch song and the "B.F.A." title will become a hit among the fans.
Hilton's post in Instagram already has over a million views, and the fans who have commented on it have positive things to say about the song. Both Thivaios and Mike are also promoting the song on their respective Instagram accounts.
The cover of the song at the moment shows a skimpily clad Hilton dressed as a bunny sitting in the middle while Thivaios and Mike stare at her from either side. It remains to be seen if this will be the main cover of the song.
An official video of the song may be released at some point in the future. In the mean time, Mike shared a video that is a collection of Hilton's clips with her friends. Kim Kardashian is featured prominently in that video.
According to a report by E! News the song may be a collaboration between Hilton and Kardashian. The report pointed out that it was Hilton that helped Kardashian reach the top, and now the reality TV star may be returning the favour by working with her on this song.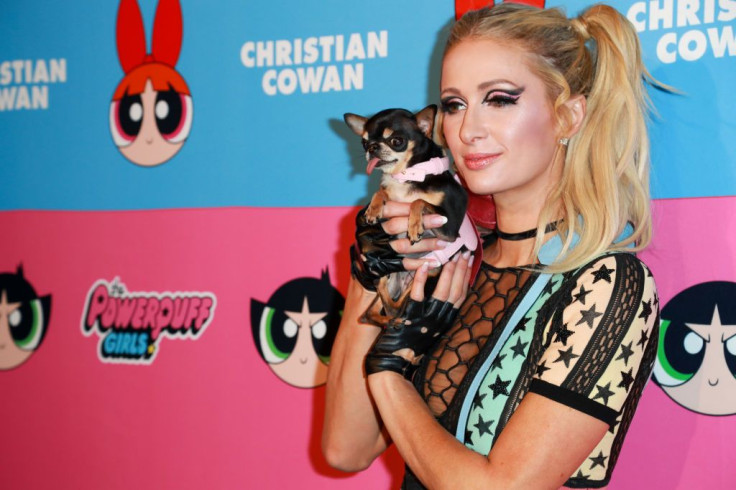 © Copyright IBTimes 2023. All rights reserved.