Paris Hilton 'Excited' To Become An Aunt, Reveals Gender Of Younger Sister Nicky's Baby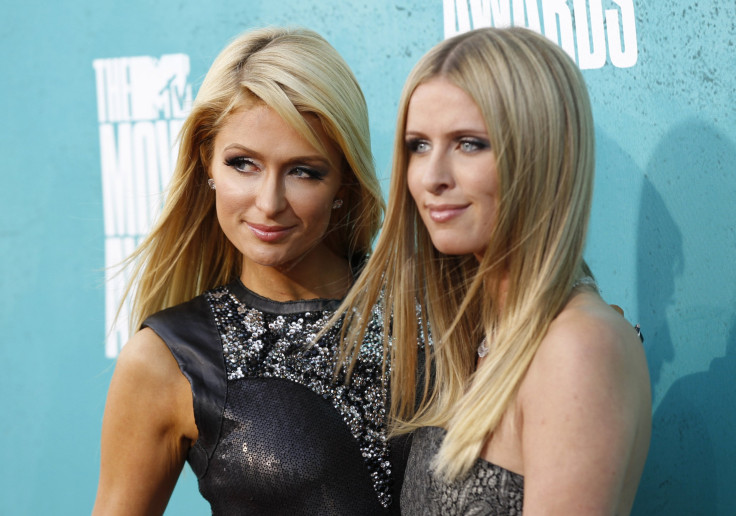 Paris Hilton revealed that her younger sister Nicky would welcome a baby girl this summer. For the Hiltons and Rothschilds, there would be celebrations galore this summer. The American hotel heiress said she was excited for the new arrival into their family.
Paris was speaking at FIT's Annual Gala at the Plaza Hotel in New York City Monday. "I'm so excited for the baby. She's going to be such a beautiful little girl, and I can't wait to meet her," said the 35-year-old former reality TV star. She gave fans a detail of how the Nicky and her husband James Rothschild were preparing for their first child.
Paris said that Nicky and her brother-in-law were readying the nursery. She on her part as a new aunt is hopping around baby stores and getting stuff for her would-be-niece. The DJ said that she got lovely dresses for the new arrival of which there are a plethora of beautiful dresses and little princess outfits.
Speaking to US Weekly, Paris said she cannot wait to see her niece in the dresses. She is also prepped for babysitting duties, adding that she would become a first-time aunt and was very excited about it. Talking about if she has chosen any baby names, she said she cannot think of anything at the moment.
She has a name, "London," ready, but unfortunately it was for her own daughter. A source told the publication that Nicky found out the sex of her baby, ahead of her baby shower next week. The designer's pregnancy was confirmed in January, just after six months of their wedding.
Nicky and James had a lavish wedding at the Orangery in Kensington Palace in July. Meanwhile, Paris wowed in a glittering gown by Denis Basso at the gala. Her gown is from the designer's Autumn/Winter 2016 collection. It featured sparkling embellishment on top of the nude tulle dress and a subtle fishtail hem.
Paris was there at the event with her younger brother Barron as well as Nicky and James. The 32-year-old designer looked stunning in a white strapless gown that featured embellished flowers and chiffon. The mum-to-be swept her blonde locks up into an elegant up "do" and finished her look with statement drop earrings and a slick of pink lipstick.
© Copyright IBTimes 2023. All rights reserved.