Paris Hilton, Mitt Romney And Public Gaffes: They're Everyone's Problem Now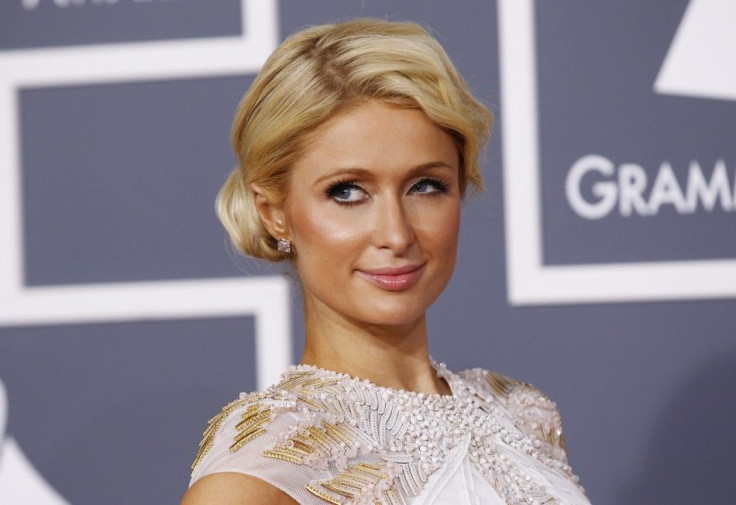 When Radar Online on Thursday posted an audio clip of Paris Hilton making homophobic statements to a gay friend in the back of a taxicab, the story had a familiar ring.
Like presidential nominee Mitt Romney, whose campaign suffered huge blows this week after the infamous "47 percent" video surfaced on the Mother Jones website, Hilton has been forced into damage-control mode as the famous socialite works to smooth over a public-relations snafu brought on by a private moment of candor.
In the audio clip, which was reportedly sent to Radar by Hilton's cab driver, Hilton can be heard chatting with an openly gay male friend about the Grindr app, which allows gay men on the hunt for sex to connect with each other.
"Gay guys are the horniest people in the world," Hilton is heard saying. "They're disgusting. Dude, most of them probably have AIDS."
When the audio of that comment was made public, Hilton predictably apologized in a letter that was posted Thursday on the GLAAD website.
"As anyone close to me knows, I always have been and always will be a huge supporter of the gay community," she wrote. "I am so sorry and so upset that I caused pain to my gay friends, fans and their families with the comments heard this morning."
She went on to write that: "HIV/AIDS can hurt anyone, gay and straight, men and women. It's something I take very seriously and should not have been thrown around in conversation."
However, the apology felt like empty words to some commenters on the GLAAD website ("Sorry Paris. Too late," posted one user), and it's difficult to blame them. The frequency with which celebrities take to the Internet to express remorse for public foibles these days has rendered the process even less effective than when Jane Fonda expressed "regret" for siding with the North Vietnamese in 1972.
But Rich Ferraro, GLAAD's vice president of communications, told IBTimes that Hilton's public display of remorse, regardless of its sincerity, is an important part of the healing process for those who might have been hurt by her remarks.
"When LGBT young people read headlines like those running yesterday, it can cause them to feel isolated or hurt," he said. "It was important for us to help Paris share her positive words and feelings about the community. Anti-gay statements are made too often today. So when people in the public eye are remorseful, it's important for them to say so publicly."
Conversely, Ferrero added that ill-informed statements like Hilton's can have the serendipitous effect of shining a light on areas in which information may be lacking. "The media coverage, public reaction and entire incident show a need for more education on HIV/AIDS," he added.
Perhaps the same can be said for Romney's dismissive comments, in which he showed contempt for "47 percent of Americans" who don't pay income taxes. (Show of hands for everyone who immediately Googled that statistic after the video went viral.)
And while Romney may not have apologized for his statements aside from admitting that they were "inelegantly worded," the specifics surrounding his public gaffe are strikingly similar to those surrounding Hilton's. Both instances involved public figures whose ill-informed comments were spoken impromptu in an environment they assumed was private. They spoke without thought of repercussions -- a convenience that has become increasingly rare for public figures. And in both cases, the comments themselves were not so much a surprise, but a reflection of who these two really are: In Romney's case a narrow, out-of-touch "One Percenter" and in Hilton's case an inelegant, sheltered socialite.
Broader interest in both incidents stemmed from the fact that public figures were caught with their guard down, but as recording devices become progressively more prevalent -- and more covert -- celebrities won't be the only ones who have to monitor their every word and action. It was just this month that Google Inc. (Nasdaq: GOOG) introduced Google Glass, a wearable heads-up display that, among other things, records video.
And much as the cellphone revolution made recording devices ubiquitous, the next revolution could make them virtually invisible. Such technology is already on the market, and the ubiquity of miniature, wearable cameras seems to be only a matter of time.
The obvious question is: How will we behave when we know our every action is being recorded, our every unrehearsed word is one upload away from YouTube infamy? Will such a world make us more virtuous, or just more cautious? It's worth pondering at a time when the notion of a rampant "Little Brother" society is biting at our heels.
Just ask Paris and Mitt -- but give them time to rehearse their answers first.
© Copyright IBTimes 2023. All rights reserved.