Paris Hilton Reveals She Is Releasing 'A Very Iconic Song' Soon
Paris Hilton has revealed that she is working on a new song, which she will release soon, according to E! News.
"I am back in the studio," the 41-year-old multi-hyphenate told the outlet in a recent interview. "I have a very exciting announcement that's gonna be happening on New Year's Eve, but I can't say yet."
The former reality TV star declined to reveal more details about the new track, but she described it as "a very iconic song."
Aside from the upcoming follow-up to her 2006 hit, "Stars are Blind," Hilton will also be releasing a new book, "Paris: The Memoir," on March 14, 2023.
"I have been writing my book for over a year now and a lot went into it," the "House of Wax" star said. "Just having to think about so many things that happened in my life and it really revealed so much because I've always been someone who likes to keep a lot in."
Hilton teased that her memoir is packed with interesting details about her life — including her rise to fame and her ADHD diagnosis. She explained that with her book, she is hoping to help people who may be going through the same experiences she went through and added that her book is "such an important story for people to hear and that people can relate to."
The prolific entrepreneur also said her memoir includes details about her friendship with famous stars such as Britney Spears.
Hilton was one of the celebrities who attended Spears' intimate wedding to Sam Asghari in California in June. Hilton and Spears even sang "Stars are Blind" during the wedding reception, according to Vogue.
Hilton previously revealed that she turned down an invitation to perform for the president so she could attend the "Toxic" singer's nuptials. The other famous personalities who were present at the wedding also included Donatella Versace, Madonna, Selena Gomez, Drew Barrymore, Ansel Elgort and will.i.am.
In her interview with E! News, Hilton described Spears' wedding as "very small and intimate."
"But it just made it so special just to see our little princess walking down the aisle and dancing the night away after," she continued.
Hilton is happily married to Carter Reum. The pair celebrated their first-year anniversary in Santa Monica, California, in November.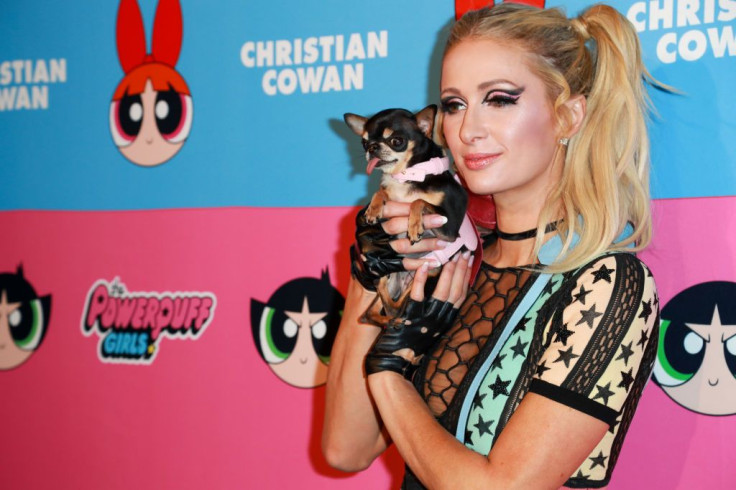 © Copyright IBTimes 2023. All rights reserved.
FOLLOW MORE IBT NEWS ON THE BELOW CHANNELS