Paris Hilton Rocks New Look For Coachella's Neon Carnival
It has been non-stop partying for Paris Hilton for the past few days. She is currently attending the 2019 Coachella Valley Music and Arts Festival, where she is partying with friends. The model and actress shared a few pictures and videos of the Neon Carnival event with her fans online, showing off her new outfit.
Hilton rocked her new mini dress. The dress is semi-see-through and full of green neon polka dots. She finished off the look with black gloves, lace-up boots, matching sunglasses and sparkling cat ears.
A picture of the new neon dress of Hilton that she shared on Instagram has her fans excited. The celebrity partied the night away with her friends Shanina Shaik, Ashlee Simpson Ross, Evan Ross and others.
Hilton shared a still of her hanging out with her friends at the Neon Carnival on Instagram. Judging by the photos, she and her friends appear to have partied late into the night.
What made the Neon Carnival special was that it was also the birthday of Alessandra Ambrosio. Hilton shared a picture of her with the birthday girl online, and the two appear to be dancing to the music, with fireworks going off in the background.
Hilton took many photos during the party. She captioned one picture with the hashtag #CoachellaQueens, and in another picture she tagged Poppy Delevingne, who was there at the party with her, and told her to "shine bright like a diamond."
The "boys" that Hilton met at the Coachella music festival included DJ Ruckus and Zedd. The celebrity shared picture of her hanging out the two men on Instagram.
Apart from Hilton, some of the other celebrities who are attending the Coachella event include Hailey Bieber, Kendall Jenner, Orlando Bloom, Katy Perry, Cardi B, Offset, Idris Elba and Kylie Jenner, US Weekly reported.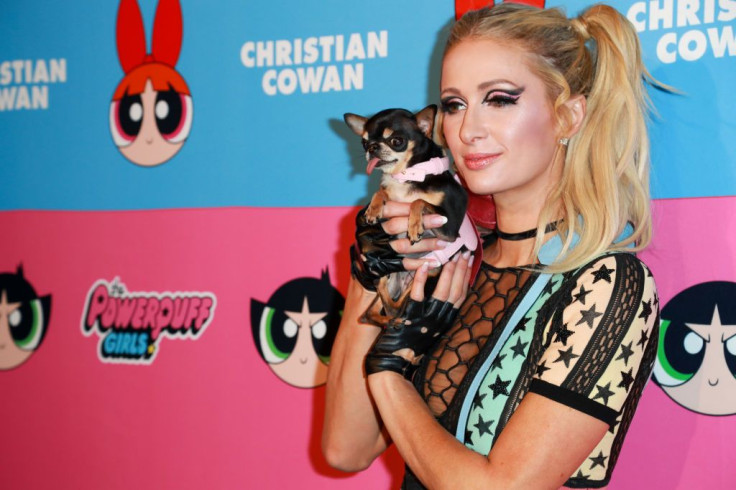 © Copyright IBTimes 2023. All rights reserved.