Paris Hilton Says Trump's Sexual Assault Accusers Want 'Attention' And 'Fame'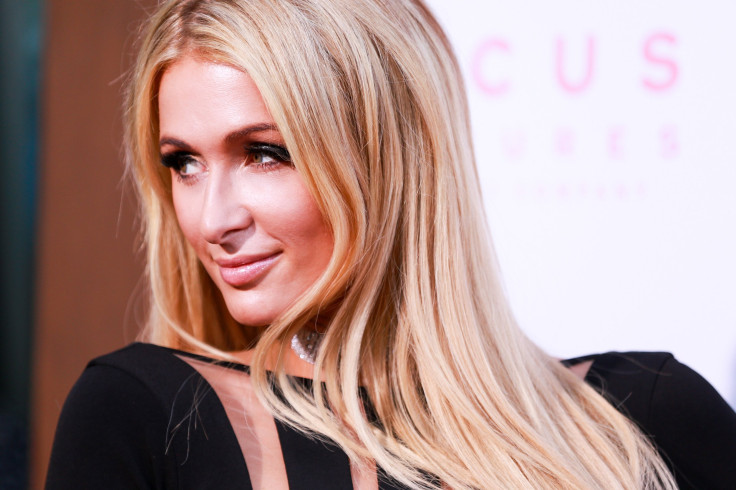 While President Donald Trump has spoken poorly of entrepreneur and former reality television star Paris Hilton in the past, it doesn't appear she's interested in doing the same. In a new interview, the 36-year-old star defended the longtime Hilton family friend and current commander in chief against sexual assault allegations.
Writer Irin Carmon shared a transcription to Twitter Tuesday of the conversation she had with Hilton about Trump for a new Marie Claire feature, as some of the exchange was not printed in the piece. During the exchange, Hilton — who said she identified as a feminist — said she did not think allegations of sexual assault perpetrated by Trump were legitimate.
When asked of the dozens of sexual assault allegations that have been made against Trump, Hilton replied, "I think that they are just trying to get attention and get fame. I feel like, a lot of people, when something happens all these opportunities will come out. They want to get money or get paid to not say anything or get a settlement when nothing really happened. So I don't believe any of that. And I'm sure they were trying to be with him too."
As for what she thought of the president's infamous "grab them by the pussy" line from a 2005 hot mic recording of an Access Hollywood interview?
"I've heard guys say the craziest things ever, because I'm always around guys, and I listen to them speak," she said, evidently shrugging. "So I definitely don't think he would just say that."
"I've known him since I was a little girl. And he's always been so nice, so respectful and sweet," Hilton told Marie Claire of the "an incredible businessman."
Marie Claire also asked the former "Simple Life" star what she thought about lewd comments Trump once made about her on the Howard Stern Show. During the 2003 interview with Stern, Trump called Hilton "dumb like a fox." He also revealed that he had watched her sex tape.
"Now, somebody who a lot of people don't give credit to but in actuality is really beautiful is Paris Hilton," Trump said at the time. "I've known Paris Hilton from the time she's 12, her parents are friends of mine, and the first time I saw her she walked into the room and I said, 'Who the hell is that?'"
"It was on Howard Stern, so I feel that anyone that's on that show, Howard just loves to say weird things and people say things they normally wouldn't say," Hilton told Marie Claire of the comment. "It wasn't creepy at all. He's not like that, he's always been so respectful."
© Copyright IBTimes 2023. All rights reserved.