Paris Street Artist Fred Le Chevalier Painted Over Scene Of Attacks With Inspirational Mural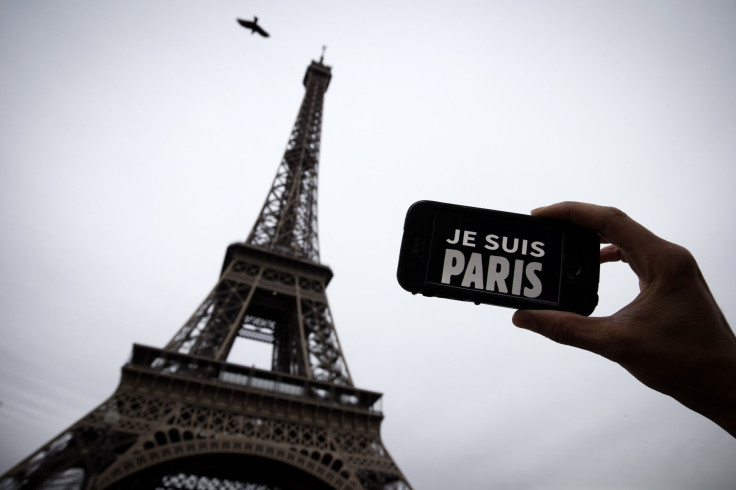 Parisian street artist Fred Le Chevalier was not in town when the atrocities began unfolding Friday evening in Paris, but he knew immediately that he had to return "to bring a little bit of humanity" back to the streets of the city he calls home. Le Chevalier lives just 40 meters away from one of the restaurants where the attackers opened fire -- LePetit Cambodge Cambodian in the 10th arrondissement.
"All these places, I pass more than 10 times per day," Le Chevalier said. "This is my neighborhood."
He returned to Paris on Saturday equipped with his supplies and went to the scene of the Cambodian restaurant, according to French culture magazine Les inRocks. It was there he painted over one of the walls, which was covered in bullet holes, with the image of a little man holding a candle.
Le Chevalier wanted to paint images that were "sweet" and "a little naive." Some of the other images he illustrated included hearts and angels. The images have gone viral on social media and some passersby have added to his murals, contributing their own messages of support.
Le Chevelier has gained a significant following for his street art in the last decade, hosting several exhibitions. In an interview with Idol magazine, Le Chevelier said he's more interested in his murals being seen as "poetry," rather than simply street art.
© Copyright IBTimes 2023. All rights reserved.