With Paris Under Siege, US Viewers Flocked To Fox News Over CNN For Breaking Coverage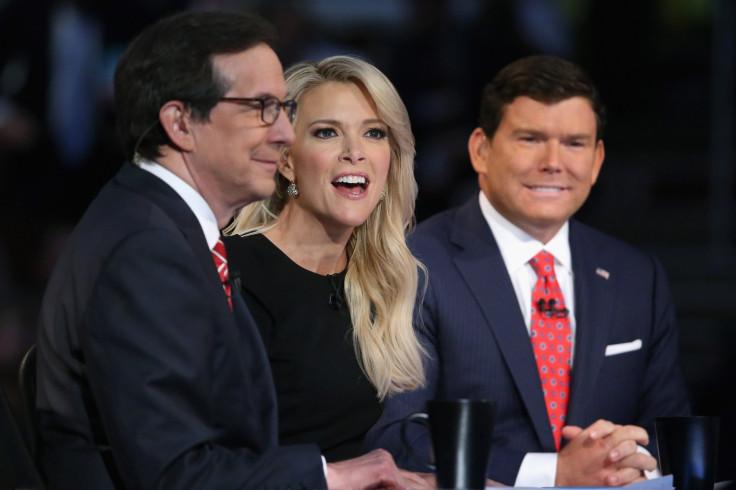 The shocking news out of Paris on Friday placed all American media outlets on high alert, as viewers tuned in for moment-by-moment updates about the coordinated terrorist attacks that killed more than 120 people in the French capital. One detail amid the media frenzy stands out: CNN, the longtime self-appointed news network for breaking news, was again beatan by its much larger rival. Fox News Channel surpassed CNN by a million total viewers as the grim breaking story unfolded.
During the wall-to-wall prime-time coverage on Friday, Fox pulled around 4.4 million total viewers, with CNN trailing at 3.1 million and MSNBC at about 1.2 million, according to Nielsen. Fox's designated breaking anchor Shep Smith handled the live coverage from the glossy "Fox News Deck" from 5-9 p.m. until Megyn Kelly took over from 9-11 p.m.
One bright spot for CNN, and a thorn in Fox's flank: CNN still had an edge in "the demo," that is, the number 25-54 year olds coveted by advertisers. Still, Fox's massive lead would seems to challenge the older network's reputation as the most trusted place to turn to for breaking news.
The writing was on the wall back during 2013, during another crowd-drawing terrorism story, when people tuned into Fox instead of CNN to stay updated on the Boston Marathon bombing.
Cable news outlets reaped huge ratings that week, but CNN, which erroneously identified a "dark-skinned" suspect in the middle of the chaos, came in last. Fox averaged nearly 3 million nightly viewers, while CNN again trailed at 2 million and MSNBC again came up the rear with 923,000.
CNN has been on the run since Election 2012, where it narrowly beat out its rivals, losing ground to them later on during Hurricane Sandy and the announcement of Pope Francis.
© Copyright IBTimes 2023. All rights reserved.