'Parks And Recreation' Series Final To Pay Tribute To Late Executive Producer Harris Wittels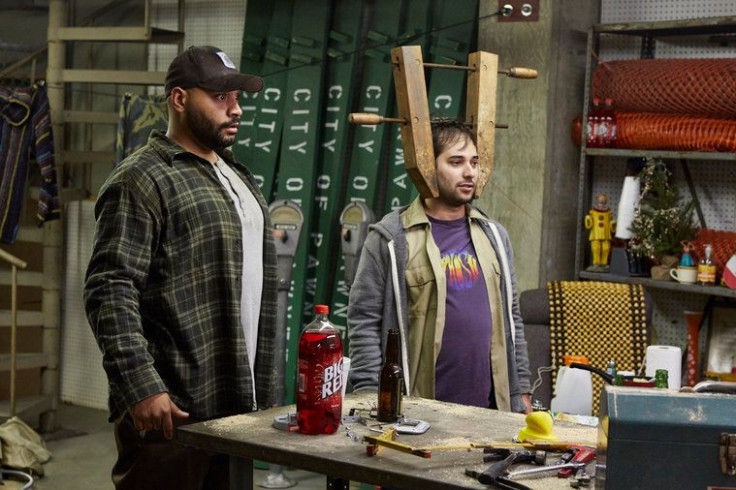 As the seventh and final season of NBC's "Parks and Recreation" draws to a close, the cast and crew were stricken with tragedy when writer and co-executive producer Harris Wittels died suddenly at age 30 last week. And Tuesday's hourlong series finale will honor the late comedian.
Wittels was found dead in his apartment on Feb. 19 of an apparent drug overdose, though his cause of death has not been confirmed. Although his name may not be as well known as others in the comedy world, his talent has been around for quite some time. He joined "Parks and Recreation" during its first season and quickly climbed the ranks from writer to executive producer. He had a writing credit on the show as recently as the Season 7 episode, "Ron & Jammy." Fans will note his on-screen performance as one of the marijuana-addicted animal control workers. While he wasn't a major character on screen, his work on the show was unparalleled and beloved by all, making a farewell tribute during the series finale all the more special.
In addition to his stand-up comedy career, Wittels also wrote some amazing episodes of "Eastbound & Down." But his biggest claim to fame was coining the term "humblebrag." The subsequent, and hilarious, Twitter account led to Grantland Columns and a book deal, according to the Washington Post.
His death rocked the comedy community, with many fans and friends taking to Twitter to express their condolences. Meanwhile, two of his "Parks and Rec" co-stars made statements to the public in order to honor the late funnyman's stellar work in Hollywood.
Speaking at a charity event put on by Variety, Amy Poehler broke the news to the crowd and shared her thoughts on Wittels.
"I'm sharing it with you because life and death live so close together, and we walk that fine line every day," Poehler said, according to Time. "So, I don't really feel like telling any jokes. I'm kind of sad, and it's really great to be here tonight and listen to all of you, and listen to the great work that you do and be reminded why we live in this bizarre planet called 'Hollywood.' It's very strange."
Days later, "Parks and Recreation" star Aziz Ansari, who was a good friend of Wittels and collaborated with him on several projects, wrote a heartfelt and beautiful tribute to the comedian on his Tumblr.
"Bye, Harris. I miss you and I'm glad I got to enjoy your genuinely amazing and original presence. I wish I got to you know even more. I hope people reading this realize what a incredibly unique man you were, and what brutal a loss it is for those who knew you and also for those who never had the pleasure," Ansari wrote. "This has been so hard to write because I just keep wanting to add more and more stories and more jokes and more everything, but I'd never be able to finish it. You are far too special to sum up in any kind of piece like this. You were one of the best and we all will miss you."
It's unclear how the show will pay tribute to Harris Wittels during the finale. It may be something as simple as a scroll across the screen before the credits, as Deadline reports, or something much grander to give the 30-year-old his metaphorical final bow.
© Copyright IBTimes 2023. All rights reserved.