Pasadena Separates Itself From California's Restaurant Order And Not Everyone Is Thrilled
Los Angeles County public health officials instructed the state to stop indoor and outdoor dining however, it seems the city of Pasadena will still serve outdoor patrons while the state of California experiences a dramatic spike in COVID-19 cases.
"We will assess our data daily but at this point will not close down restaurants on Wednesday or the near future based on a discussion at our City Council meeting tonight," Lisa Derderian, a spokeswoman for the city of Pasadena, told the Los Angeles Times.
Notably, Pasadena has its own public health department which enforces its own rules and regulations. While Pasadena often doesn't stray too far from the county's health department guidelines, things are different this time around.
"We need to balance our growing numbers and the economic hardship of restaurant personnel," Derderian told KTLA. "Behind every employee is a family and in many cases they are the sole providers. It's imperative everyone follows the rules to slow this surge otherwise a State directive could supersede our local Orders."
Outdoor dining will continue but Derderian didn't rule out the possibility of shutting down restaurants.
"The City of Pasadena will continue to assess its COVID numbers, work closely with Huntington Hospital and give as much advance notice as possible if the City's Order is going to change in any respect," Derderian added.
On Monday, Pasadena reported 132 COVID related deaths and 3,405 positive cases.
L.A.'s decision to stop outdoor dining sparked harsh criticism from many store owners.
Sestina, a pasta bar in Culver City, was already forced to lay off employees amid the ongoing pandemic.
"It's really unfortunate to tell somebody, 'Look, it's not your fault. It's just we can't afford to keep you on and keep the restaurant open,'" owner Justin Hilbert told KCAL.
L.A. Health Supervisor Kathryn Barger also told KCAL that she opposed the shut down of restaurants as she feared economic turmoil for many.
"These proposed measures by the Department of Public Health will further devastate local businesses and employees who have been asked to shoulder an unfair burden this year," Barger said.
Pasadena's decision to keep outdoor dining open also sparked criticism from Twitter users.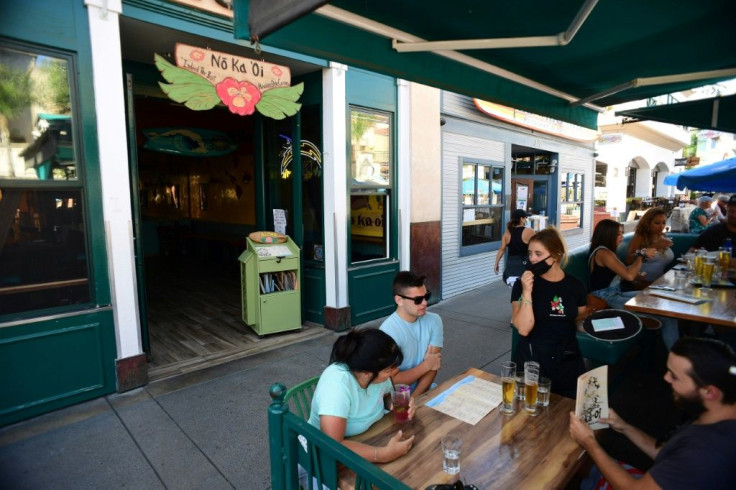 © Copyright IBTimes 2023. All rights reserved.