Passenger Who Was Handcuffed For Unruly Behavior On Delta Air Lines Flight Faces $52,000 Fine
KEY POINTS
A passenger tried to open the cockpit door on a Seattle-bound flight in December
The unruly passenger physically assaulted a flight attendant
The FAA is now proposing a civil penalty of $52,500 against the passenger
A passenger who had to be handcuffed following a dramatic air rage incident is now facing a potential fine of $52,500 for allegedly trying to open the cockpit door and assaulting the flight crew on a Seattle-bound flight from Hawaii.
The incident took place on Dec. 23, 2020, on a Delta Air Lines flight set to fly from Honolulu to Seattle, according to the U.S. Department of Transportation's Federal Aviation Administration (FAA). The passenger reportedly tried to open the cockpit door and refused to follow instructions from the crew members. He then proceeded to assault a flight attendant by punching him in the face and pushing him to the ground.
The passenger threatened and charged at the flight attendant who was trying to subdue him. With the help of another passenger, the flight attendant was able to restrain the disruptive passenger using a plastic handcuff, reported KOMO News.
However, the disruptive passenger later managed to free his hand from one of the cuffs and, for the second time, struck the flight attendant in the face.
Upon landing in Seattle, the police boarded the flight and apprehended the unruly passenger.
In January, the FAA signed an order that enforces a zero-tolerance policy toward passengers who cause disruptions and fail to obey instructions from flight crews as it threatens the safety of the flight. A recent increase in incidents involving airline passengers causing flight disruption with threats and violent behaviors, including passengers' refusal to wear masks, urged FAA to take action.
"Flying is the safest mode of transportation and I signed this order to keep it that way," FAA Administrator Steve Dickson said.
As per the order, passengers can face stiff penalties, including fines of up to $35,000 and imprisonment for interfering, physically assaulting or threatening to assault the aircraft crew or anyone else onboard the aircraft.
As for the Dec. 23 incident, FAA is now proposing a civil penalty of $52,500 against the unruly passenger, reported KOMO News.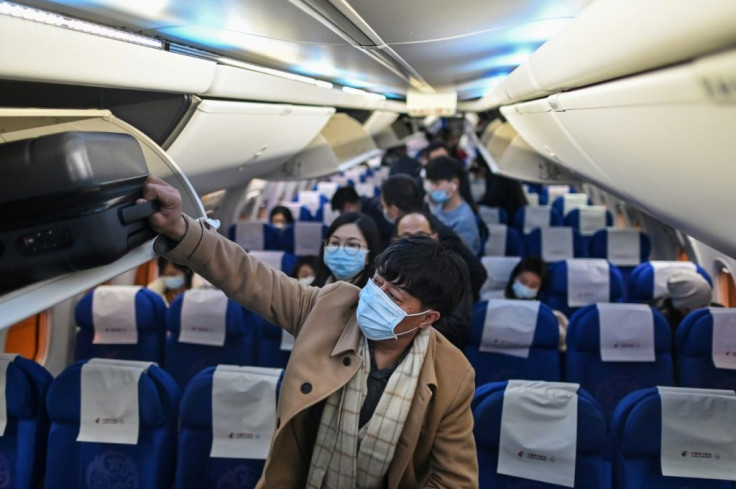 FOLLOW MORE IBT NEWS ON THE BELOW CHANNELS