Airline Passenger Punches Mom After Children Kicked Back Of Her Seat, Charged
KEY POINTS
The victim was left with a bleeding lip and lumps on her head after the attack
Daydrena Jaslin Walker-Williams was arrested on felony assault charges
She claimed the victim had initially hit her on the shoulder
A 29-year-old woman has been arrested on felony assault charges for attacking a fellow airline passenger whose children kicked the back of her seat.
Daydrena Walker-Williams was accused of punching Nataly Hernandez after the Spirit airlines flight they were traveling in landed at Portland International airport Sunday.
Walker-Williams took her luggage from the overhead bin and then turned around and punched Hernandez several times, according to the arrest affidavit, reported local news outlet Oregon Live.
Hernandez was left with a bleeding lip and lumps on her head after the attack, which was witnessed by her two children aged 7 and 3 years old. Multnomah County district attorney's office charged Walker-Williams with felony assault in fourth-degree and harassment.
In a police interview, Walker-Williams admitted that she hit Hernandez "two-three times in the face with her fist." She told the police that she was upset that Hernandez's children kicked the back of her seat.
She said even after requesting Hernandez to tell her children to stop kicking her seat, she was ignored.
Walker-Williams also claimed it was Hernandez who hit her on the shoulder first. She said she did not complain about it to the flight attendants as her instant reaction was to "fight."
When the police told her other passengers had seen her attacking the victim, but no one saw Hernandez hitting her on the shoulder, she replied, "You do what you got to do," New York Post reported.
The crew members on the flight also admitted to seeing Walker-Williams attacking the victim. However, the flight attendants did not see Hernandez hitting the suspect, reported local news outlet KTLA.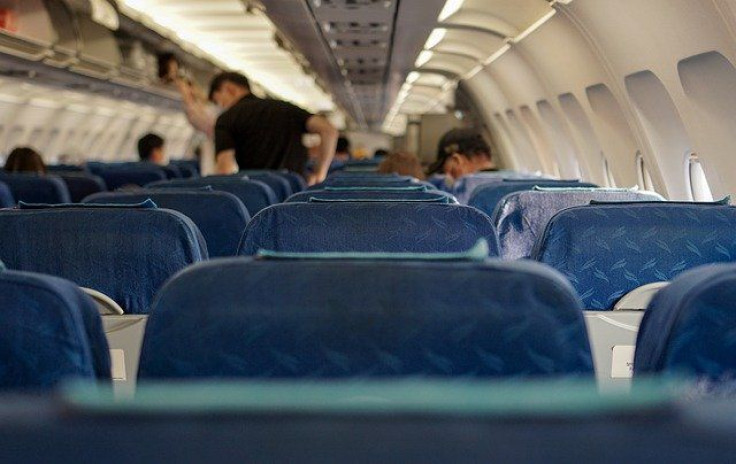 In a similar incident in October, an argument over wearing a mask escalated to a fight between two fellow passengers onboard an Allegiant airline as the flight was waiting for departure at Phoenix-Mesa Gateway airport, reported NBC news. The fight started when a passenger who did not wear a face mask started an argument with the crew member. A fellow passenger recorded the brawl and the video went viral on social media.