Patriot Day 2016 Facts: How To Observe 9/11 Anniversary With Events, Activities To Honor Victims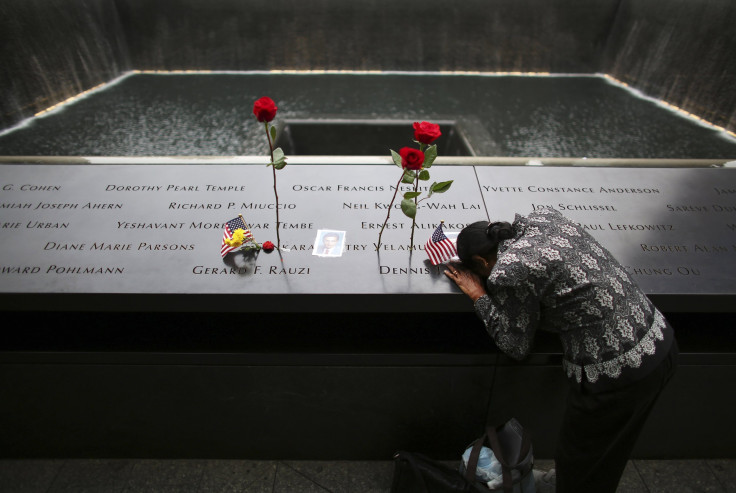 Sunday marks the 15th anniversary of the 9/11 attacks in 2001. Patriot Day is marked every year on Sept. 11, to honor the nearly 3,000 people who died that day.
It is not an official federal holiday but people nationwide carry out traditions and remembrances of the attacks that day. Listed below are a few facts, events and activities for the observance of Patriot Day.
Half-mast flags
Flags nationwide are typically lowered to half mast in remembrance of those who lost their lives in the attacks. Hijackers flew planes into the twin towers in New York City and the Pentagon, with a fourth plane being crashing after passengers took control from hijackers.
Moments of silence
Many observe a moment of silence at 8:46 a.m., when the first plane flew into the World Trade Center's North Tower. The 9/11 Memorial website lists a number of times of day for moment of silence to be observed at the site. The site reads:
8:46 a.m.: Hijackers deliberately crash Flight 11 into floors 93 through 99 of the North Tower (1 WTC).

9:03 a.m.: Hijackers deliberately crash United Airlines Flight 175 into floors 77 through 85 of the South Tower (2 WTC).

9:37 a.m.: Hijackers deliberately crash American Airlines Flight 77 into the Pentagon, near Washington, D.C.

9:59 a.m.: The South Tower (2 WTC) collapses.

10:03 a.m.: After learning of the other attacks, passengers on United Airlines Flight 93 launch a counterattack on hijackers aboard their plane to try to seize control of the aircraft. In response, the hijackers crash the plane into an empty field near Shanksville, Pa.

10:28 a.m.: The North Tower (1 WTC) collapses. The 16-acre World Trade Center site is in ruins, with collateral damage affecting all adjacent properties and streets. A rescue and recovery effort begins immediately.
Read the list of names of victims aloud
The 9/11 Memorial suggested this as a touching remembrance of the people who died in the attacks. You can find a complete list here.
Special services
Many houses of worship and other organizations often hold special services or ceremonies on Patriot Day to in remembrance of the victims of the attack.
Tribute in Light
The 9/11 Memorial holds a stirring tribute in light every Sept. 11. Massive beams of light in the shape of the twin towers are visible within a 60-mile radius.
© Copyright IBTimes 2023. All rights reserved.
FOLLOW MORE IBT NEWS ON THE BELOW CHANNELS