Paul McCartney's Son James Gives 'Car Crash' Interview On BBC Morning Show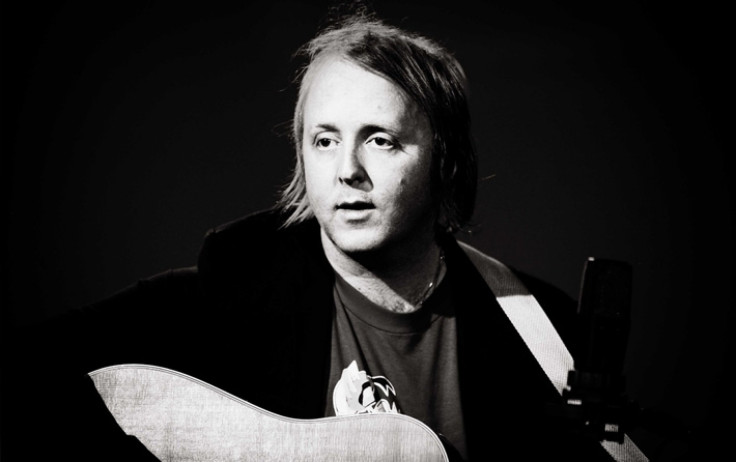 James McCartney, son of music icon Paul McCartney, is following in his father's footsteps by starting a career in music. His debut full-length album, "Me," has received positive reviews, and the younger McCartney has been touring around the world to promote it.
It's only natural that the media would want to talk to the son of a Beatle as he ventures into music for the first time.
One interview, however, didn't go so well.
McCartney was a guest on the "BBC Breakfast" morning program in the United Kingdom, and the Twitterverse was abuzz as the 35-year-old musician gave monosyllabic answers to questions posed by presenters Bill Turnbull and Susanna Reid.
According to The Independent, the interview started off with a comment about McCartney's extensive U.S. tour. "That sounds pretty tiring," said Reid, to which McCartney replied, "Yeah."
Reid tried to make the most out of the situation. "Was it?" she said. McCartney came back with, "No it was Ok. It was good fun."
The interviewers were forced to ask extremely detailed questions in an attempt to draw out the musician, to no avail.
Eventually, the presenters addressed the elephant in the room: the musician's famous father. "Paul McCartney, who's he?" Turnbull jokingly said as he looked over the album credits. "Oh he's my father," McCartney replied.
James McCartney was also asked if his father was a "friendly critic" of his material. His response? "Constructive criticism, definitely yeah."
The BBC interview was described as "excruciating," "car crash television" and "painful" on Twitter.
In an interview with the Daily Mail published last week, McCartney opened up a bit more, discussing the death of his mother Linda, as well as his issues with substance abuse and his relationship with his father's ex-wife Heather Mills.
Yet, he is still reticent to divulge too many personal details.
"I understand people want to know more about me, but it's hard to know how much to divulge of my personal life. I've never talked like this before. I wouldn't want my dad to be upset. I don't want to weird him out," McCartney said.
© Copyright IBTimes 2023. All rights reserved.