Paul Nehlen's Twitter Suspended After Racist Post About Meghan Markle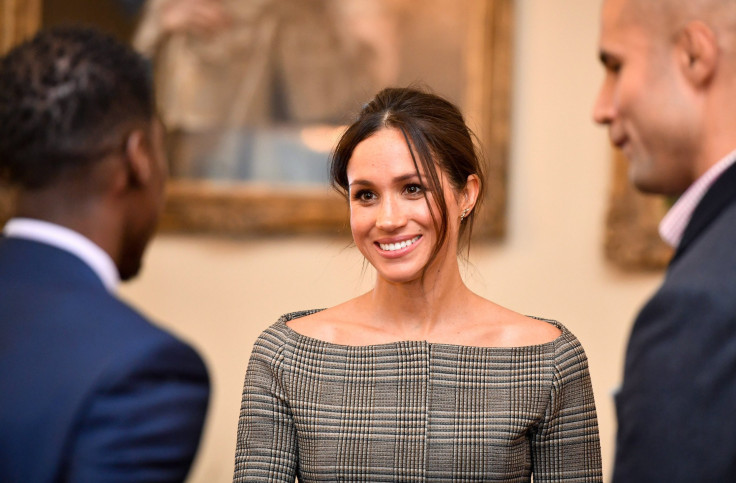 Paul Nehlen is in hot water after his controversial post targeting Meghan Markle.
Nehlen received intense backlash after he superimposed a photo of Cheddar Man onto Prince Harry's fiancée's image. Twitter seems to have also disapproved of his actions as the microblogging site has suspended of his account, The Washington Times reported.
If one will visit Nehlen's account, one will only find a message that reads: "Account suspended." The publication noted that Nehlen was possibly charged with anti-Semitism.
Prior to the suspension of his account, Nehlen shared a list of his media critics and called it a Jewish conspiracy. According to his post, 74 out of his 81 critics are Jews and only seven are not.
"So you're saying #PaulNehlen did the genealogy research on all of those people to find out who was Jewish and who wasn't because he's an 'engineer'. And then he publicly posted only the names of the Jewish people to target them. I've seen this kind of 'engineering' before. #nazi," Benjamin Linus wrote in response to Nehlen's post listing his Jewish critics.
However, some of the people he mentioned have claimed that they are not "Jews," so his post could be a violation of Twitter rules that concern posting false information. In addition, he also shared their phone numbers, which violates the site's terms of use.
A number of Twitter users also found Nehlen's post against Markle offensive, and the politician was slammed for being racist and anti-Semitic.
"Hey, all you Tweeters from Wisconsin: Please retweet this abomination and let everyone know what kind of a racist pig Paul Nehien is," user MacMcKinsey wrote.
"Another anti-Semite exiled from twitterland! #PaulNehlen #AntiSemitism," Margo Jones wrote.
"#PaulNehlen finally got his account suspended," Vanda Rutten wrote.
While many were pleased that Nehlen's account has finally been suspended, there are still some who continue to stand with the politician. According to them, he was only exercising his right to free speech and that he did not do anything wrong.
"@twitter banning Paul Nehlen is a disgusting interference in our electoral process. This is exactly why his #ShallNotCensor legislation is so important. #PaulDidNothingWrong #PaulNehlen #tcot," Twitter user Also Paul Nehlen wrote.
"The suspension of #PaulNehlen is yet another example of #TheResistance being nothing more than the establishment status quo," another Paul Nehlen supporter wrote. "We are the dissidents, the revolutionaries, the fire that shall rise again."
What can you say about the suspension of Nehlen's Twitter account? Drop a comment below.
© Copyright IBTimes 2023. All rights reserved.