'Peaky Blinders' Series 3 Spoilers: Episode 3 Synopsis Released; Watch Sneak Peek Video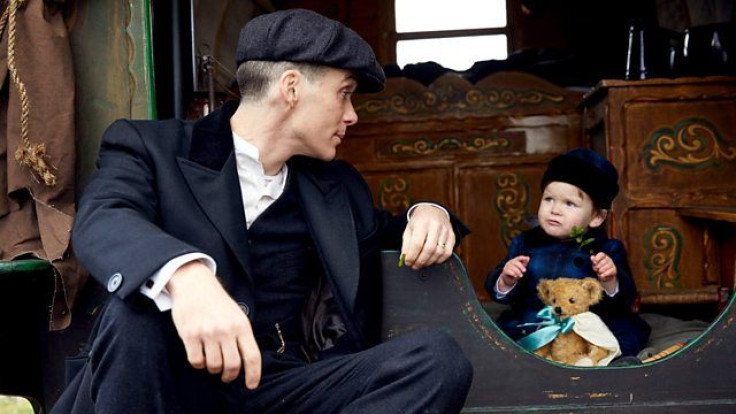 Don't you dare mess with Tommy Shelby.
Episode 2 of BBC Two's "Peaky Blinders" Series 3 ended on a shocking note as Tommy (Cillian Murphy) held a bloody Grace (Annabelle Wallis) in his arms. His new bride, the mother of his child, was shot after his family failed to act cautiously around the Italians. Will she survive? Or will Tommy spiral out of control with his problems mounting?
The synopsis for episode 3 teases that Tommy won't take the assassination attempt lightly. He'll set off to seek "deadly vengeance" on the Italians and protect his son. But that won't be the only trouble he gets himself into during next week's installment. He'll continue to plot the robbery in order to obtain the weapons. However, the episode description reveals that Tommy will discover a "traitor in his midst."
Could the traitor be Michael (Finn Cole), who appears to have his own agenda when it comes to the Peaky Blinders? Or could it be Arthur (Paul Anderson) or Polly (Helen McCrory), who have been struggling with their identities since the start of Series 3? It remains unclear for now, but a sneak peek video from episode 3 teases that Polly is still as protective as ever when it comes to her family.
In the video, Polly poses for Ruben (Alexander Siddig) the painter she appears to be falling for. However, she's still cautious and doesn't exactly trust the artist, especially when he begins to ask her about Tommy. Her trust issues cause her to lash out at Ruben, and she demands to know if he's painting her in order to brag to his friends about painting a gangster. However, Ruben tells her that couldn't be further from the truth.
© Copyright IBTimes 2023. All rights reserved.