'Peaky Blinders' Season 3 Spoilers: Will Tommy Marry Grace Or May In The Premiere? [POLL]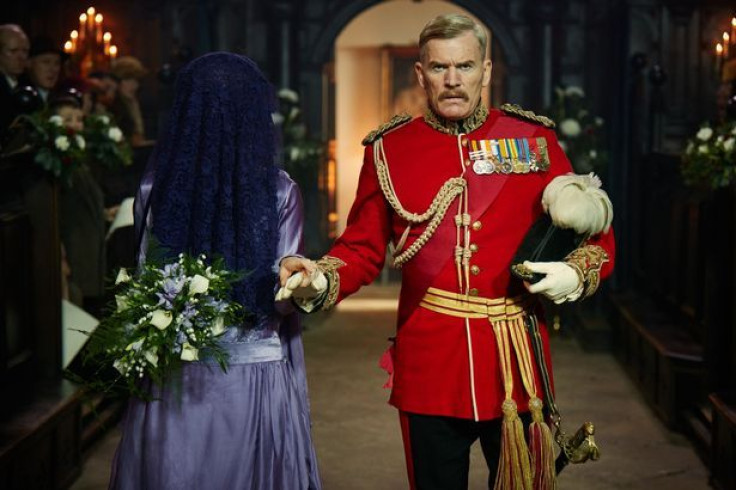 After almost a year and a half hiatus, "Peaky Blinders" is returning to the small screen! Season 3 of the hit BBC Two series premieres in the U.K. in just a few hours, and fans will finally find out the identity of Tommy Shelby's mystery bride.
Tommy's (Cillian Murphy) wedding has been something in the works ever since he told his cousin Michael (Finn Cole) in the Season 2 finale that he was "planning on getting married." However, viewers were kept in the dark about the lucky lady he'd be settling down with. You see, in the second season Tommy struck up a relationship with a wealthy widow named May (Charlotte Riley), who promised to secure him the gambling licenses at the racetrack. While his relationship with May isn't necessarily passionate, she does have the power and wealth he so desires.
On the other hand, his first true love, Grace (Annabelle Wallis), resurfaced to reveal that she's pregnant with his child. But just like May, that relationship is complicated. Grace struck up a relationship with Tommy in Season 1 after infiltrating his business on behalf of Inspector Campbell (Sam Neill). Campbell wanted to take down the entire Shelby family, but Grace fell for the gangster. Unfortunately, things didn't work out between them. Tommy's protective aunt, Polly (Helen McCrory), threatened the blonde beauty after finding out she was working with the authorities. Grace ultimately left Birmingham, but not before turning down a marriage proposal from Campbell and shooting him.
Campbell survived the gunshot, and Grace got married to an American and moved to the United States. But that couldn't fully separate her from Tommy. A visit to the U.K. resulted in a passionate hookup — and surprise pregnancy.
Grace dropped the pregnancy bombshell while Tommy was preoccupied at the races. Since Grace was having trouble getting pregnant with her husband, Tommy encouraged her to lie and let him believe that the baby was his. But that wasn't what she wanted to hear. She confessed her love to Tommy, and he promised to find her after the races to talk it though.
Of course, Tommy never found her after the races because Campbell hired the Right Red Hand to assassinate him. Instead, Grace faced May. Threatened by this mysterious woman, Grace told her that love conquers. However, May knows how much power and business means to Tommy.
It's already been confirmed that Tommy's wedding will take place in the Season 3 premiere, but the identity of his bride remains unknown. Rumors have been circulating that the bride is Grace based on alleged episode 1 photos that leaked. However, actress Annabelle Wallis isn't listed on BBC Two's episode 1 cast list. That has led some fans to speculate that the bride will be May because Charlotte Riley's name is on the sheet.
The answer will be revealed when the "Peaky Blinders" Season 3 premiere airs in the U.K. at 9 p.m. Season 3 premieres in the U.S. on May 31. Who do you think it is? Take the poll and tweet your thoughts to @AmandaTVScoop.
© Copyright IBTimes 2023. All rights reserved.