Pennsylvania Law Rules Mail-In Voting Law Unconstitutional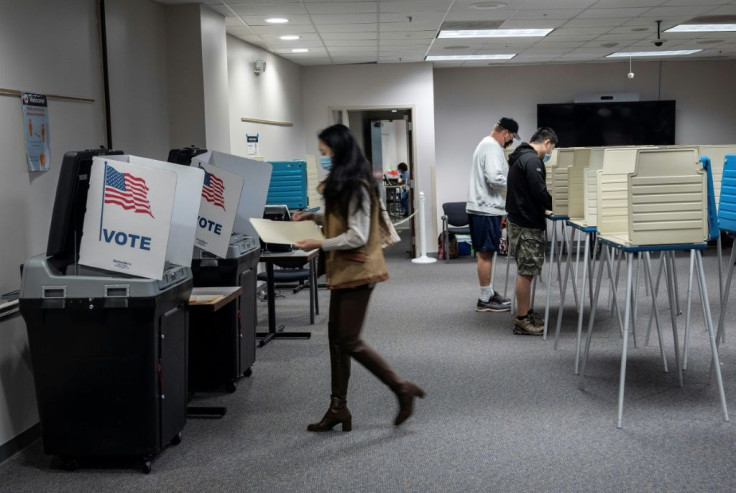 A Pennsylvania court struck down a 2019 mail-in voting law, citing an 1838 Amendment to the state's constitution that requires people to vote in person. The final vote was 3 to 2 with all three Republican judges ruling in the majority.
The law, known as Act 77, passed a Republican-controlled legislature and was signed into law by Democratic Gov. Tim Wolf. It permitted no-excuse absentee voting, created a permanent mail-in voting list, reduced voter registration from 30 days to 15 days, eliminated straight-ticket voting, and provided $90 million in election infrastructure upgrades.
The law was challenged in a lawsuit consisting of 14 Republican lawmakers who argued it was unconstitutional. Judge Mary Hannah Leavitt ruled in the majority opinion that voting "requires the physical presence of the elector," and ruled lawmakers must amend the state's constitution in order to change election laws.
"A constitutional amendment must be presented to the people and adopted into our fundamental law before legislation authorizing no-excuse mail-in voting can 'be placed upon our statute books," she added.
Pennsylvania Attorney General Josh Shapiro says the ruling will be immediately appealed to the state supreme court. Shapiro is currently running for governor and is confident the higher court will uphold the election law and said the lower court's ruling was "based on twisted logic and faulty reasoning."
The court's decision was praised by former President Trump who falsely claimed he lost the election due to voter fraud caused by mail-in voting.
"Big news out of Pennsylvania, great patriotic spirit is developing at a level that nobody thought possible. Make America Great Again!" Trump said in a statement through his political action committee.
Republican lawmakers tried to overturn President Biden's victory in Pennsylvania and the state supreme court threw out the lawsuit stating the plaintiffs "failed to act with due diligence," because they waited to challenge the law until after Trump lost the election. The lawsuit was appealed to the US Supreme Court and it refused to reverse Biden's victory.
© Copyright IBTimes 2023. All rights reserved.