Pennsylvania Man Plows Through Crowd At Fundraiser, Leaving 1 Dead, 17 Injured
One person was killed and at least 17 people were injured Saturday after a 24-year-old man drove a vehicle through a Pennsylvania bar. Authorities said the man later killed his mother in a separate incident.
The crash happened at around 6:15 p.m. ET in Berwick, a borough in Columbia County, located about 155 miles west of New York City. A crowd had gathered at Intoxicology Department bar in Berwick, Pennsylvania, for a fundraiser for victims of a house fire that killed 10 people on Aug. 5.
Of those injured in the car crash, five remain in critical condition, while three were listed in fair condition, as of Sunday morning.
The man was reportedly arraigned early Sunday on two counts of criminal homicide. Police said that a motive is unclear.
The bar announced it would be closed "while we grieve and try to process the events that occurred."
State troopers made the arrest after receiving a call shortly after the crash about a man "physically assaulting" a woman less than a mile from the incident. The 56-year-old woman was found dead after being struck by a vehicle and had been assaulted with a hammer.
"These investigations are very active," said the Pennsylvania state police in a statement.
Authorities are investigating the car crash as a homicide.
The suspect reportedly told local reporters he was "sorry" for what occurred.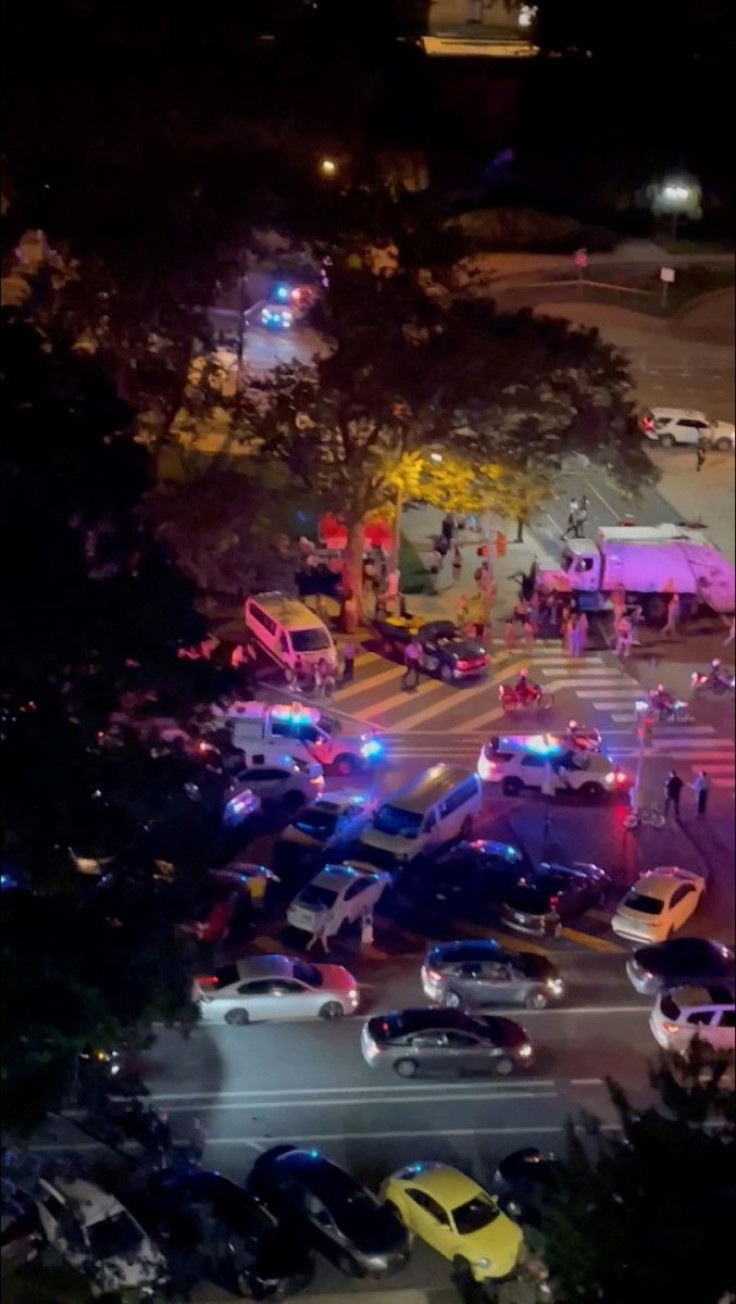 © Copyright IBTimes 2023. All rights reserved.