Pennsylvania Medical Marijuana Law Will Work For Parents Immediately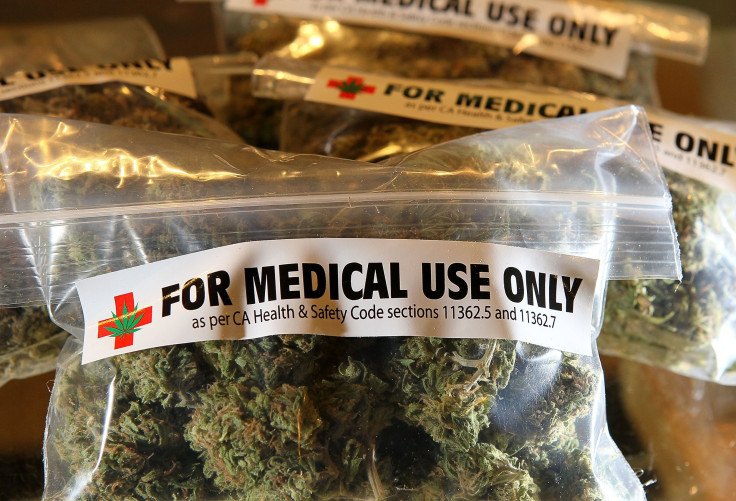 Pennsylvania Gov. Tom Wolf signed a bill legalizing medical marijuana Sunday, and the first people to benefit from its passage will be children and their parents.
Specifically, children suffering from debilitating, incurable conditions that cause symptoms like seizures, pain or dietary stress, and the parents who have been waiting for the chance to try a new form of treatment.
Wolf called it a great day for Pennsylvanians. "When you have people who represent a cause as eloquently and in as heartfelt a way as the advocates for this have done, it shows that we can actually get something done that means something," he said.
As with so many of the medical marijuana laws that have passed recently, Pennsylvania's is replete with caution. Patients will not be able to legally obtain marijuana they can smoke, nor will they be able to grow their own; any marijuana prescribed must be dispensed as oil, a pill, a tincture or a liquid, or in topical forms including gel, cream or ointment.
In addition, a system that will track the growth, price and disposal of every single marijuana plant present in the state and grown for medical sale will be put in place. Patients will only be able to purchase marijuana products from state-approved dispensaries. Laying the groundwork for that system could take as long as two years.
But under the bill's terms, parents with children suffering from one of 17 serious conditions, including Parkinson's disease, Huntington's disease and epilepsy, will be able to legally obtain approved marijuana products for their children as soon as the bill legally goes into effect next month. The parents will be permitted to obtain it from another state where medical marijuana is legal.
With Pennsylvania's passage of its own law, nearly half of all U.S. states now permit some form of marijuana use, and pot advocates owe a fair amount of that progress to parents of sick children. While there is no definitive medical evidence that marijuana alleviates suffering caused by conditions like post-traumatic stress disorder or seizures, a growing body of anecdotal evidence shared across social networks has parents whose children deal with those conditions writing to local lawmakers.
Those letters and other efforts center not just on approving the drug for medical use, but on reclassifying it so that it can be studied more easily by medical researchers. Marijuana is currently classified as a Schedule I drug by federal authorities, which makes it impossible for scientists to study its effects.
When Wolf signed Pennsylvania's bill into law, one mother, Dana Ulrich, whose daughter suffers from seizures, was on hand to thank Wolf and a number of his colleagues. "When you get a group of truly dedicated people together, that have the same goal and the same mind and the same hearts, you can achieve anything," Ulrich told CBS News.
© Copyright IBTimes 2023. All rights reserved.
FOLLOW MORE IBT NEWS ON THE BELOW CHANNELS