Pennsylvania 'Oddities' Collector Arrested For Allegedly Buying Stolen Human Remains Online
Authorities in Pennsylvania have arrested a man for allegedly purchasing stolen human body parts ranging from the heart, kidney, and skulls to the trachea and even skin and fat online from a woman and later selling them on Facebook.
Cops received a call about a man allegedly buying human body parts on the social media platform on June 14. Later, on July 8, a person called the police and notified them about discovering five buckets of human organs and skin in a basement.
Police officials then questioned one Jeremy Pauley, 40, from Enola, who admitted to buying them and selling them to people for money, WETM-TV reported.
Pauley was arrested on July 22 and made his first court appearance Thursday.
Authorities ran a search at Pauley's residence and made the grisly discovery of various human body parts. Pauley told the police that he was a collector of "oddities" and had three skeletons and approximately 15-20 human skulls.
During the search, the police found 3-5 gallon buckets containing two human brains, a heart, kidney, spleen, skull with hair, six pieces of skin/fat, a trachea, a child mandible with teeth, and two lungs and ascertained they were dated and purchased legally, according to WETM.
More human remains were also located in Scranton and police found another address of Pauley in Bloomsburg, WETM reported. According to CBS News, Pauley, on a Facebook page under his name which he used to market the body parts, had posted photos of bags and stacks of femurs.
During an investigation, cops learned that Pauley had bought the body parts online from a woman in Arkansas. Court documents identified the said woman as Candace Scott, who authorities said stole the body parts from a mortuary which is a property of the University of Arkansas.
Police further learned the deal between Pauley and Scott was struck via Facebook and the latter shipped the items through the United States Postal Service. Deputies halted the USPS shipment in Scranton, New York Daily News reported.
Two shipments worth $4,000 were dispatched for one of Pauley's addresses, cops learned.
The outlet reported that Scott is an employee at Arkansas Central Mortuary Services. "We have a contract with Arkansas Central Mortuary Services to take the bodies for cremation after they are no longer being used by our students," the university said in a statement to New York Daily News.
"An employee of the mortuary service is under investigation by federal authorities for taking some human remains from the mortuary that were donated to UAMS [University of Arkansas Medical Sciences.]"
"We are very respectful of those who donate their bodies, and we are appalled that such a thing could happen," Leslie Taylor, a UAMS spokesperson, said in a statement.
Scott wasn't arrested. However, Pauley was charged with felony dealing in an unlawful activity and receiving stolen property and misdemeanor abuse of a corpse and receiving stolen property. He was reportedly released on $50,000 bail and is slated to appear in the court on Sept. 14.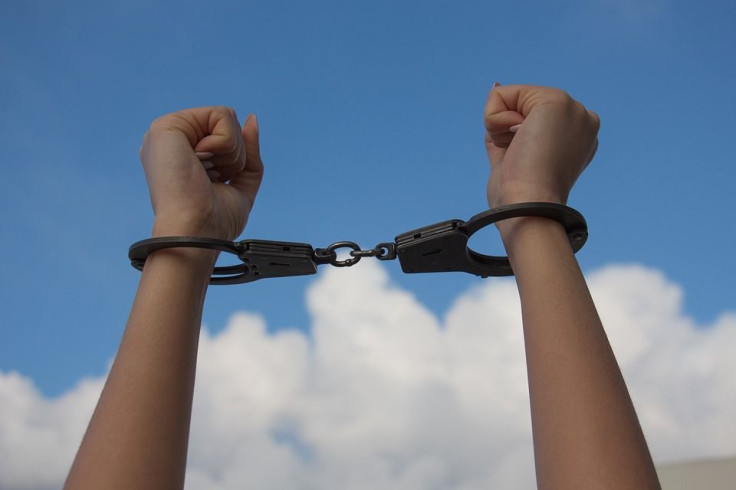 © Copyright IBTimes 2023. All rights reserved.