Pennsylvania Senate Votes To Expand Ban On Phone Use While Driving With Few Exceptions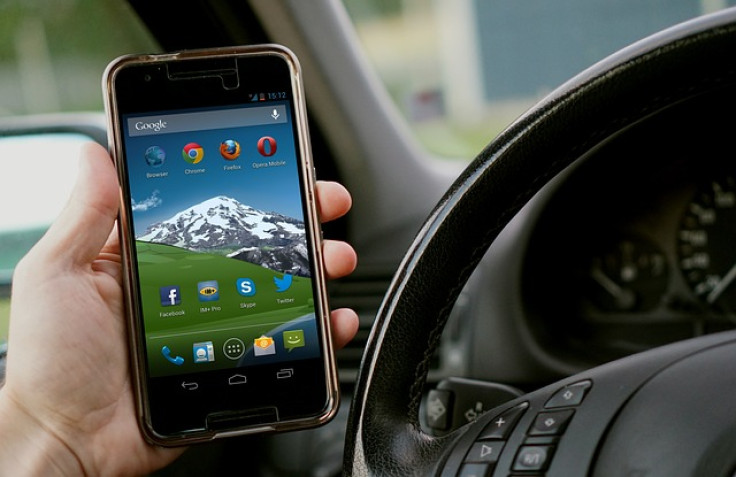 KEY POINTS
Pennsylvania Senate approved legislation to expand an existing ban on texting while driving
The new bill will forbid drivers from using their phones even while in traffic or at a stoplight
Exceptions will include picking up or ending a call as long as the driver only has to use a single button
The bill will go to the House of Representatives for further consideration
Lawmakers in Pennsylvania have approved legislation to enforce stricter laws on drivers using their phones while on the road.
Pennsylvania's state Senate voted Thursday to approve the bill, taking them one step closer to increasing the penalties for commuters who use their phone for almost any activity while behind the wheel.
The new bill says drivers cannot use their cell phones to make calls or perform any other functions while driving, and this also applies when the driver is at a stoplight or is sitting in traffic, ABC27 reported.
Certain exceptions are included in the new legislation, such as allowing drivers to push a single button to pick up or end a call. Drivers can also use their phones for navigation and to listen to music as long as they only have to press one button.
The exceptions also apply to emergency responders and drivers calling 911, according to AP News.
The bill will now move to the House of Representatives for consideration after its 37-11 approval by the state Senate.
In Pennsylvania, texting while driving was first banned in 2012 and became punishable with a $50 fine. This ban will expand with the new bill, making phone use punishable by a fine of $150 for first-time offenders.
Offenders could face jail time if they cause serious accidents and can also receive a two-year prison sentence if they are convicted of aggravated assault by vehicle. They can also face up to five years in prison if convicted of homicide by vehicle.
The bill is also looking at including a section on distracted driving and penalties in student driving manuals. Students taking their driving tests may also be required to answer questions about the effects of distracted driving.
If the bill takes effect, drivers in Pennsylvania will have a year-long grace period where they get a written warning for breaking the new law before the harsher penalties are doled out.
Sen. Rosemary Brown, R-Pa., who pushed for the toughening of restrictions, previously said the bill was to protect drivers and not punish them.
"This is not an effort to punish drivers, we are simply working to change behavior, build responsible driving, and of course public safety," Brown said.
© Copyright IBTimes 2023. All rights reserved.