Family Of 4 Dead After Teen Falls Asleep At Wheel, Drives Off Cliff Into River
A teenager allegedly fell asleep at the wheel while driving her father and two siblings to visit their grandfather in Idaho.
Calvin Miller, 36, and his three children – Dakota, 17, Jack, 10, and Delilah, 8 – were found dead inside an upside-down car that partially submerged in the Salmon River north of Riggins on Saturday, the New York Post reported.
Police believe the crash likely took place after a tired Dakota fell asleep as the family was on their way to meet the children's grandfather, who was in hospice care, according to an accident report released Wednesday.
During the 274-mile trip from Spokane, Washington, to Council in Idaho, the fatigued teenager was asleep while on a curvy road and accidentally drove the vehicle off a cliff. The vehicle plunged 30 feet down and landed upside down into the river.
"Dakota drove off the highway, striking a large pile of rocks sending the vehicle airborne," the report said. "The vehicle struck another large pile of rocks, flipping the vehicle over end and landing upside down in the Salmon River."
The family likely drowned as water filled up the vehicle through a broken window, officers said. The four dead bodies were found after a fisherman spotted the partially submerged car.
Zella Blair, Calvin's ex and mother of Jack and Delilah, said they were co-parenting the two kids. She dropped the two kids off at their dad's on June 9 so that they could spend the weekend with him. She later found out from Calvin's current partner, Amberlynn, about the tragedy that killed the father and three kids.
"I just dropped to my knees... I just started crying," Blair said. "I just couldn't believe it."
Dakota was Calvin's daughter from a previous relationship and was living with him and Amberlynn before their untimely deaths, she added.
"I feel really bad for Amber though because she did lose all four people of her household," the bereaved mother continued. "Even though they weren't they weren't her blood kids. She was always really great to them. Calvin and Amber were always wonderful."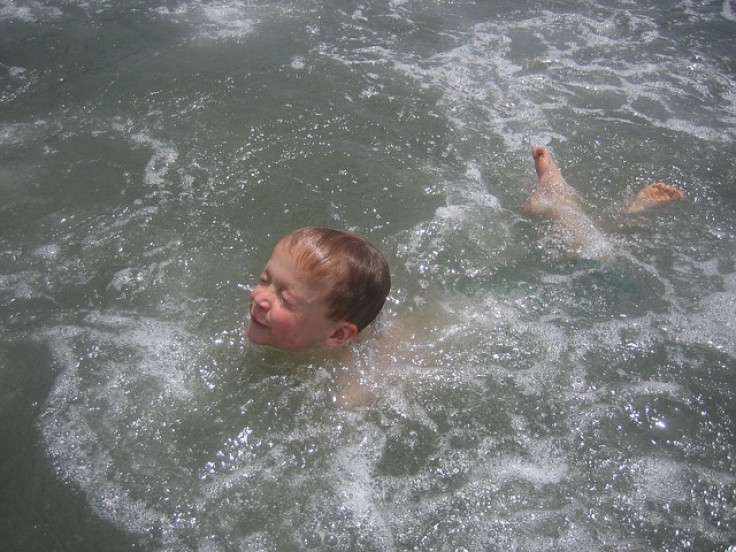 © Copyright IBTimes 2023. All rights reserved.