Pentagon Places $34 Billion Order For F-35 Fighters After Turkey Booted From Program
The U.S. military will place orders for 478 new F-35 lightning aircraft, the Department of Defense announced Thursday. The total cost of the deal is an $34 billion.
Ellen Lord, the under-secretary of defense acquisition and sustainment, announced the deal at a Pentagon briefing. A source told the International Business Times that the deal came hot on the heels of Turkey dropping out of the of the F-35 program and reports said it was in advance talks to buy Russian fighter planes -- specifically the Sukhoi Su-35 Flanker.
Relations between the United States and Turkey are at an all-time low since a disagreement over Turkish military incursions into Syria recently. Many in government feel that it is a retaliatory move by Turkey to seek purchase of Russian advanced fighter planes.
On the surface, it looks like the Department of Defense had initially intended to purchase all of these aircraft, but that is not the case. While there are no official numbers, the source indicated that a good part of the fighters were intended to go to Turkey as a partner nation, under previous defense agreements. The U.S. has officially excluded Turkey from the program after the country bought the S400 air defense system from Russia.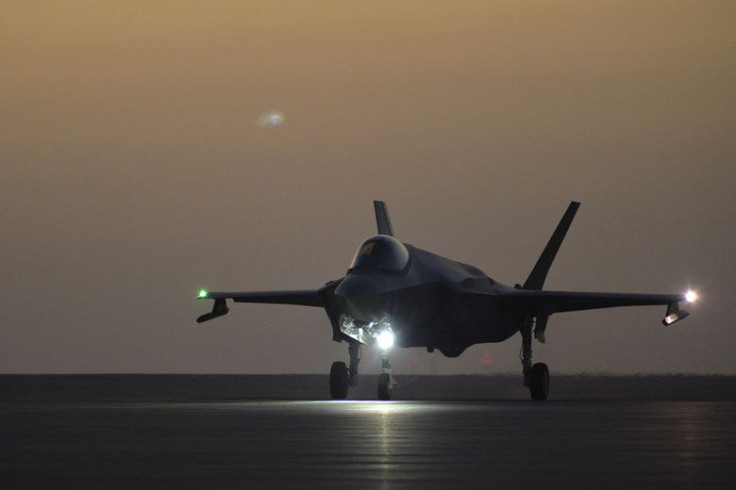 In the Pentagon briefing, it was indicated that other partner nations will receive some of these aircraft.
The deal shows that Lockheed Martin has not suffered by the decision to keep Turkey out of the F-35 program as the original order will go through. The Marine Corps will also be taking delivery of some of the vertical takeoff and landing versions and the Navy will be buying some of the F35s designed for aircraft carrier use.
The relationship between the United States and Turkey has become complicated because of some major U.S. assets in the region, including some nuclear weapons stored at a large airbase in the country.
Lord said that Turkey makes nearly 1,000 parts for the F-35 and will continue to do so until those supply chain responsibilities transfer at the end of March in 2020.
© Copyright IBTimes 2023. All rights reserved.