People Are Trapped in Government Buildings in Oslo: Latest Report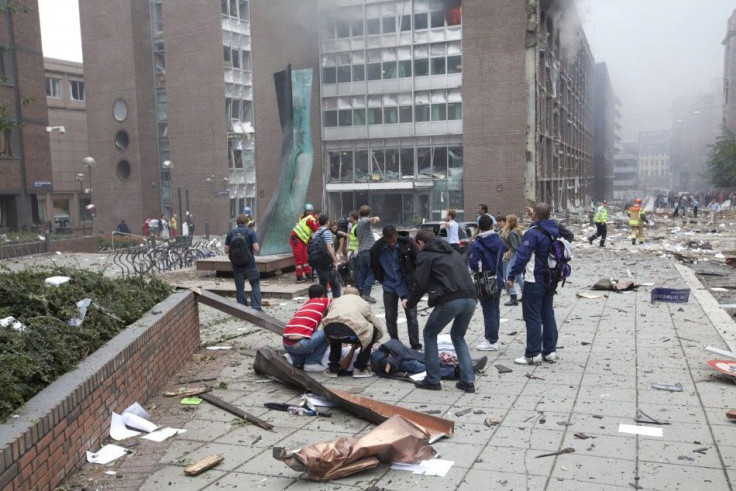 A bomb exploded today at Oslo's government headquarters, and a state official has told BBC that there are still people trapped in buildings at the site of the blast.
I can't go into details, State Secretary Kristian Amundsen said, adding that it was the worst crisis the country had seen.
At least two people are confirmed dead and 15 injured after an explosion rocked the normally tranquil Norweigan capital. Earlier reports indicated a car bomb was responsible, but Assistant Chief Constable Egil Vrekke said he could not confirm the source of the blast.
Some of the injured continue to be treated in the streets near the buildings.
I just saw the flash - and the force threw myself and a few other people that were trying to go down the first set of stairs that exit the library, British musician James McCarthy told BBC. It threw us back.
McCarthy was in a library about 50 yards from explosion site.
The building shook and you know, we hear the bang and everything. The fire alarms went off, so the staff in the library ushered us out.
The Prime Minister's office was one of the structures affected by the blast. Prime Minister Jens Stoltenber was at home at the time, and remains safe.
Norweigan police are urging people to leave central Oslo.
© Copyright IBTimes 2023. All rights reserved.