'The People v. O.J. Simpson' Ratings Suggest Americans Still Obsessed, Divided By Race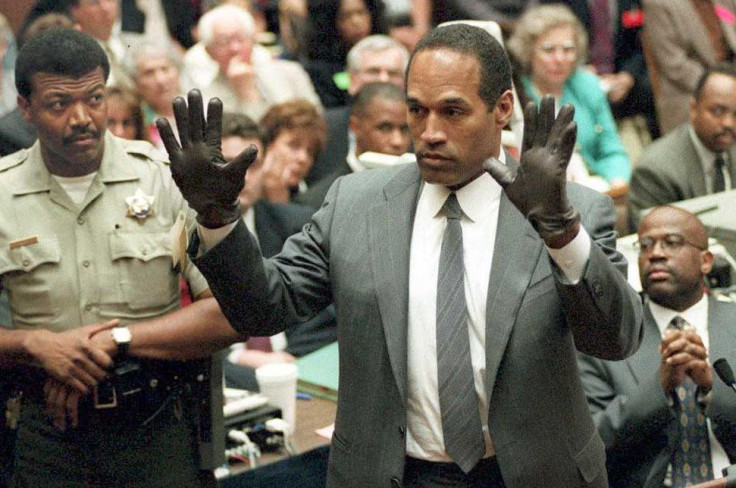 The first episode of "The People v. O.J. Simpson" begins not with the former NFL player in his iconic white Bronco or with his murdered ex-wife Nicole Brown Simpson in her posh Brentwood home, but two years earlier with the L.A. riots that erupted in the wake of the Rodney King beating.
The message is clear: America's reaction to the wildly theatrical trial was not simply an obsession with celebrity but the product of a nation deeply divided over race and a deep mistrust of public institutions, especially the police. More than 21 years later, that same divide is fueling a renewed fascination with the so-called Trial of the Century.
Over 5.1 million people tuned in Tuesday night to relive the Simpson saga in the premiere of "The People v. O.J. Simpson: American Crime Story," according to Nielsen. The FX debut was the most-watched cable series of the night at a time when Americans are fiercely debating police misconduct, racial injustice in the criminal justice system, especially prisons, and other social woes associated with the deaths of black people at the hands of law enforcement.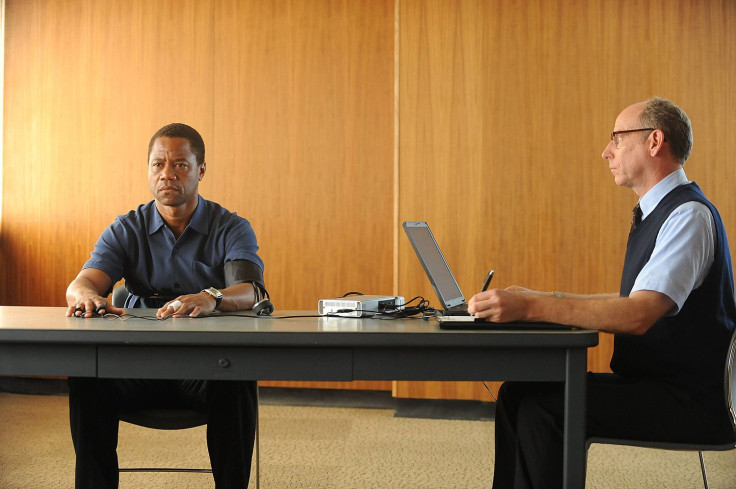 The case "resonates just as much today if not more so than it did 21 years ago," said Jeetendr Sehdev, a celebrity branding authority and marketing professor at the University of Southern California. "There is a desperate need for justice and fairness that is sweeping the nation, whether that be black Americans standing up for representation at the Oscars or millennials thinking more in terms of fairness and equality."
On Oct. 3, 1995, after a yearlong trial that garnered wall-to-wall coverage from the then-relatively new 24-hour news cycle, O.J. Simpson was acquitted of the murders of Nicole Brown Simpson and her friend Ronald Goldman. The police and prosecution famously botched the apparent open-and-shut case, including the mishandling of key evidence. Meanwhile, Simpson's expensive legal "Dream Team," led by Robert Shapiro and Johnnie Cochran, deftly pushed a racial narrative that centered on a corrupt Los Angeles Police Department targeting a wealthy, famous African-American celebrity. It worked.
If someone had asked a random American in 1995 for their opinion as to Simpson's innocence, the answers would have largely varied on racial lines. A CBS poll suggests that as few as 12 percent of African-Americans believed the Heisman Trophy winner was guilty, as opposed to over 64 percent of white Americans. On the contrary, as many as 59 percent of African-Americans believed that Simpson was "probably not guilty," according to the same poll. The numbers are slightly different depending on the poll, but all reach the same conclusion — white Americans by and large believed Simpson was guilty, while the majority of black Americans remained skeptical.
"That case reinforced and partly created the sense that different Americans see things in very, very different ways, especially black and white" Americans, said David Johnston, a professor of political science at Columbia University in New York who teaches the O.J. Simpson case in a course about justice.
Johnston said the reasons behind the racial divide in opinion are complex. He refers to the case and its media treatment as a "sporting event," and, as is the case in any sport, people chose sides.
"A lot of black Americans thought it was the right outcome no matter what Simpson had done or not done, because he was wealthy," Johnston said. "It was not that common for black Americans to be wealthy and famous, besides a handful of athletes and entertainers, back in the early 1990s. He won. Privileged white Americans win these kinds of cases often and now we had a privileged black American win one."
Sehdev said the nature of African-American celebrity in America further complicated the national reaction. "Black celebrities have a different role. They represent the black community in a very positive light," said Sehdev. "Very rarely will a member of the black community take down a black celebrity."
In the years following the 1995 verdict, clarity in the infamous case remained elusive. Simpson lost a subsequent civil case and was ordered to pay millions in damages to the families of Brown Simpson and Goldman in a decision that seemed to contradict the criminal case. Then, Simpson released the confessional, if hypothetical, "If I Did It" in 2006, only to see the tell-all book pulled from publication and released a year later with commentary from the victims' families, who by then owned the rights as a result of a court order. It became a best-seller.
When Simpson was arrested on unrelated charges of armed robbery in 2008, for which the former NFL player is currently in prison in Nevada, the country remained divided. Nearly 34 percent of African-Americans polled in 2008 believed the reason for the arrest was that the police were "out to get" Simpson.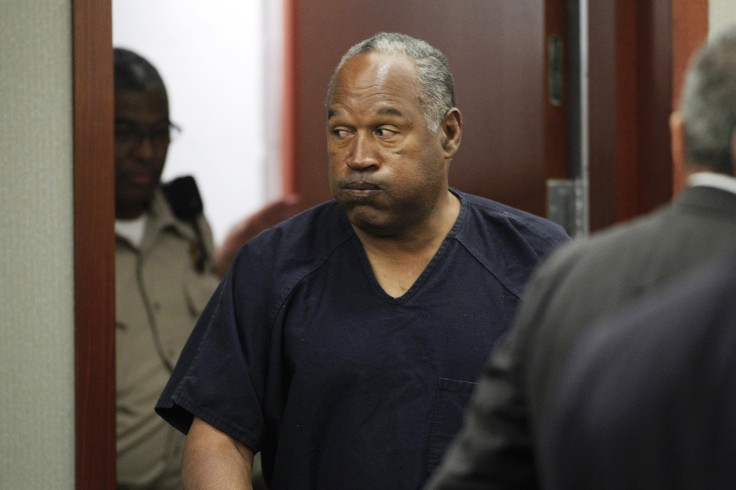 For white Americans, on the other hand, the O.J. Simpson case was a wake-up call. "This was the first time many Americans, especially white Americans, had seriously been exposed to allegations of serious police misconduct," said Johnston.
It was certainly not the last time. On Feb. 26, 2012, neighborhood watchman George Zimmerman shot and killed unarmed, 17-year-old Trayvon Martin in Sanford, Florida. Zimmerman was cleared of any wrongdoing after critics claimed the local police department ignored key evidence during the investigation. On July 17, 2014, Eric Garner died after being put in a choke hold by a New York City police officer while being arrested for selling loose cigarettes. The incident was caught on camera, but no officers were indicted. On Aug. 9, 2014, Michael Brown was shot by police in Ferguson, Missouri, sparking protests across the country. On April 4, 2015, Walter Scott was shot by a police officer in North Charleston, South Carolina, after being pulled over for a broken brake light.
In the wake of these and other incidents, movements such as Black Lives Matter emerged to call attention to the disproportionate number of black Americans killed by police and as a result of gun violence. In a national domino effect, racial injustice quickly become a more hotly contested issue in many arenas, including the upcoming Academy Awards, which drew controversy in January when all 20 acting nominees were white for the second consecutive year.
"[The O.J. Simpson] case is even more relevant now and one reason the [FX series] is relevant is the stuff that has been going on for the last year and a half. There has been a steady drumbeat of publicity of these incidents, going back to the Trayvon Martin case," said Johnston.
While white Americans may now be more aware of potential misconduct by police, popular opinions remains divided on race. In 2014, a Marist poll revealed that only 33 percent of African-Americans believed police would not use excessive force, compared with over 78 percent of white Americans. Another 2014 poll from Pew Research Center suggested that 80 percent of African-Americans thought Officer Darren Wilson, who shot Brown in Ferguson, should have been indicted. Only 23 percent of white Americans agreed.
As for the O.J. Simpson verdict, the racial divide remains very much the same. A 2014 poll, 20 years after the initial verdict, revealed that while 82 percent of white Americans now believe Simpson was guilty, only 49 percent of black Americans thought the same.
Early in the premiere of "The People v. O.J. Simpson," a fiery Johnnie Cochran, played by Courtney B. Vance, yells at young prosecutor Christopher Darden, portrayed by Sterling K. Brown, to "take a side," in reference to the fight against an abusive Los Angeles Police Department. When it comes to O.J. Simpson, Americans are still taking sides.
© Copyright IBTimes 2022. All rights reserved.
FOLLOW MORE IBT NEWS ON THE BELOW CHANNELS