Pete Davidson's Sudden Exit From Jeff Bezos' Blue Origin Space Flight Raises Questions
KEY POINTS
Blue Origin announced that the New Shepard's 20th flight was moved to March 29
Pete Davidson is no longer able to join the NS-20 crew on this mission, the company announced
Davidson had been "training" for the flight before it was announced that he was no longer taking part, a report says
Pete Davidson is no longer joining Blue Origin's next spaceflight.
Earlier this month, Blue Origin announced on Twitter that Kim Kardashian's boyfriend will be joining Marty Allen, Sharon Hagle, Marc Hagle, Jim Kitchen and Dr. George Nield on the New Shepard shuttle's 20th voyage on March 23.
However, Jeff Bezos' private space company has now announced that the mission has been pushed back to later this month and that Davidson will no longer be joining the crew on the mission.
"Blue Origin's 20th flight of New Shepard has shifted to Tuesday, March 29," Blue Origin posted Thursday night on Twitter. "Pete Davidson is no longer able to join the NS-20 crew on this mission. We will announce the sixth crew member in the coming days."
The announcement raised questions on the reason behind Davidson's sudden exit. Multiple sources told Page Six that "Saturday Night Live" star had been preparing for the flight.
"I know that Pete has been training for the flight, I'm not sure what happened," one unnamed source told the outlet.
Another unnamed insider suggested that the new launch date may have clashed with his filming schedule.
"As with previous flights, there are always issues with weather conditions. Before Michael Strahan's flight, they shifted launch by about a week due to the wind. So there is always this [possibility], and Pete would have known that," the source said. "I know the party line is that it's a filming clash, but I'm not too sure."
Fans had similar theories regarding the comedian's decision to pull out of the space flight.
"It's possible that due to the shifted launch date, it's clashing with one of his (film) projects where maybe a full crew is involved," one Twitter user commented.
"[This] isn't his fault. Maybe he had something else to do that date that he can't get out of, or it's karma. You know, if I'm going somewhere and they change the date, I am superstitious. I may have a wreck or something, so I cancel," another suggested.
"Star Trek" actor William Shatner is among the previous famous guests who have made the high-profile Blue Origin cosmic trips.
At the age of 90, he became the oldest person to reach space in October 2021 after blasting off on the New Shepard rocket to just above the internationally-recognized boundary of space known as the Karman Line, reaching about 66 miles (106 kilometers) above Earth.
Shatner spent 10 minutes on his suborbital flight alongside three others before touching back down on Earth.​
"What you have given me is the most profound experience... I'm so filled with emotion about what just happened," Shatner told Bezos after exiting the shuttle.
"I hope I never recover from this. I hope I can maintain what I feel now - I don't want to lose it," the actor added.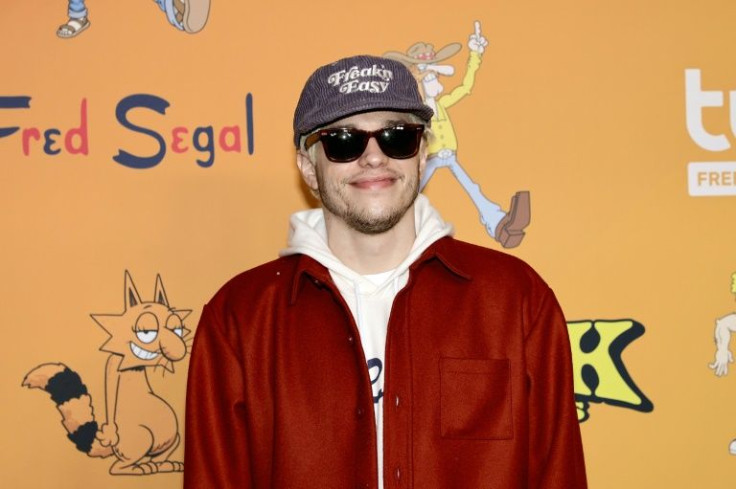 © Copyright IBTimes 2022. All rights reserved.
FOLLOW MORE IBT NEWS ON THE BELOW CHANNELS