Petra Ecclestone Wedding [DETAILS AND PHOTOS]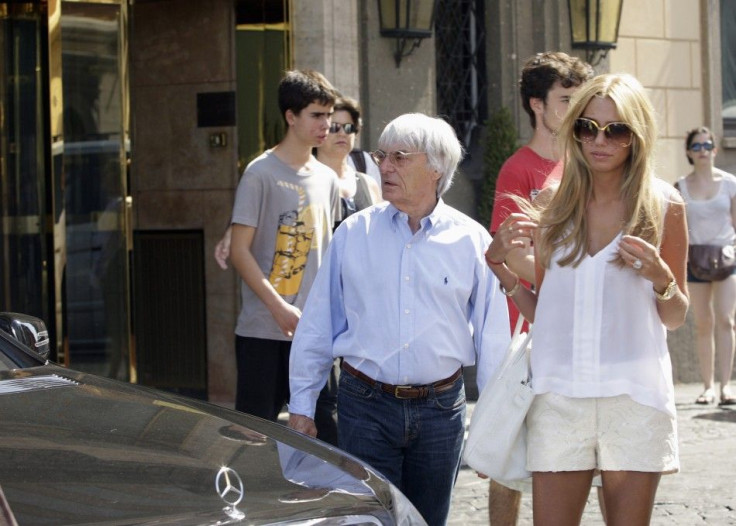 British heiress Petra Ecclestone's wedding with businessman James Stunt was fancy affair that cost $5 million, according to MSN PowerWall. Photos taken by Reuters of Petra Ecclestone and her family and guests leaving for the wedding are left.
The event was held in Castello Orsini-Odescalchi, one of the largest and best-preserved castles on Italy. Most recently, actors Tom Cruise and Katie Holmes were married there.
The Ecclestone event booked star performers like Eric Clapton, Black Eyed Peas, and Alicia Keys, reported MSN PowerWall. The guest listed included European royals and American heiress Paris Hilton and her sister Nicky Hilton.
Ecclestone herself wore a $130,000 Vera Wang gown.
Petra Ecclestone is the daughter of Formula One billionaire Bernard Ecclestone, whose net worth is north of $4 billion, according to Forbes. She has a sister named Tamara.
Ecclestone also owns a $91 million house in England and received a $1.3 million Bugatti Veyron from her father as a wedding gift, according to Business Insider.
Earlier this year, she paid $85 million for the Aaron Spelling mansion, which is the largest mansion in LA County and formerly the most expensive residential real estate listed in the U.S.
© Copyright IBTimes 2023. All rights reserved.